Salary & Benefits
VCU General Surgery Residency Program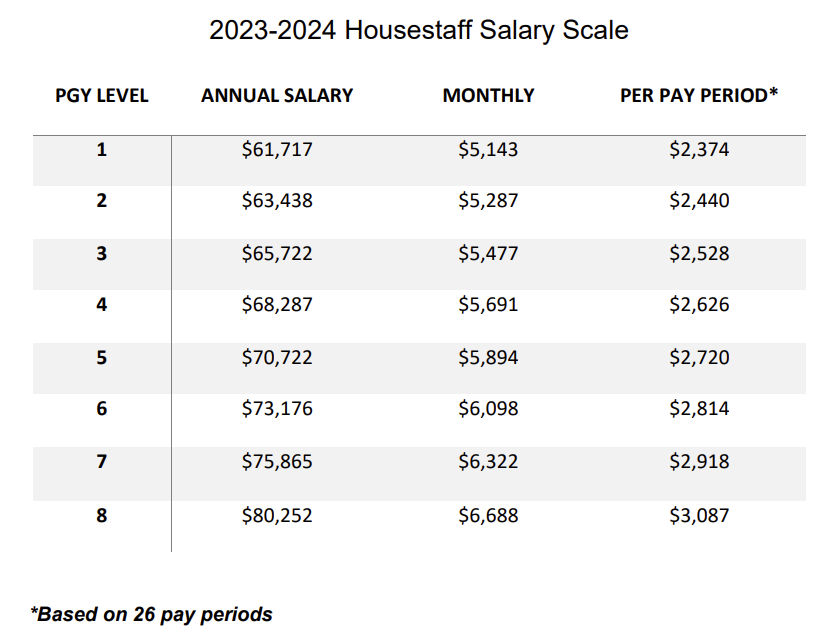 Benefits available to our residents include:
Three weeks of vacation per year and seven weeks of paid parental/caregiver leave.

Access to the NAEYC-accredited child development center for children https://cdc.soe.vcu.edu/

Subsidized parking on "D Deck" parking garage located immediately adjacent to VCU Medical Center

Dedicated inpatient NPs for floor coverage at both VCU and Central Virginia VA

An educational fund per resident of ~$1200 each year to be used on textbooks, conferences, etc.

ACS dues and an annual subscription to SCORE and TrueLearn

Funds to purchase surgical loupes.

Free group life and disability insurance for all housestaff.

Discounted access (~$18/mo) to the VCU recreational facilities, including:

Cary St Gym

https://recsports.vcu.edu/facilities/facilities-and-locations/cary-street-gym/

, an 18,000-square-foot fitness center with two pools, climbing wall, and exercise studios
MCV Campus Recreation Center

https://recsports.vcu.edu/facilities/facilities-and-locations/mcv-campus-recreation-center/

, an 7,500-squaret-foot fitness center with a pool, racquetball and squash courts.
Outing Rental Center

https://recsports.vcu.edu/facilities/facilities-and-locations/outing-rental-center/#d.en.372720

with mountain/road bicycle rental, bicycle repair shop, and rental office for a plethora of outdoor gear.

Year-round, climate-controlled tennis courts

Superb medical and dental insurance. Highlights include a maximum cost of $100 for any inpatient hospitalization (e.g. birth of a child at VCU Health), and a Health Reimbursement Account (HRA) with $300 yearly roll-over credits after completing basic requirements such as completing a nutrition survey and seeing a PCP or eye doctor annually.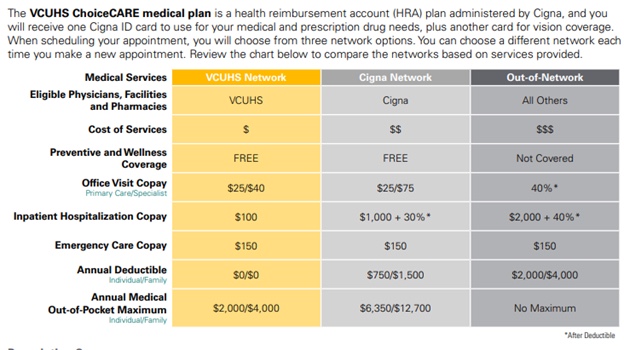 Other Benefits Include
Eligible for VCU Retirement Plan with base contribution and matching options
Dedicated House Staff Lounge, call rooms
Yearly Educational Fund
Free set of surgical loupes
Discounted rate to VCU Recreational Facilities
For more information on available benefits and resources, please review the 2022 VCUHS Staff and Housestaff Guide and VCU GME Housestaff website.