About the Program
Description
The administrative intern position in the Department of Surgery is a comprehensive, two-year internship complementing MHA coursework with hands-on involvement in a dynamic healthcare setting. This experience exposes students to a variety of healthcare facets in an academic medical center across administrative and clinical strategic initiatives within the Department of Surgery.
During the internship experience, students will hone professional competencies through active engagement in effective leadership, communication, and project management scopes. Interns will contribute to departmental operations primarily through project-based learning and engagement in various committees and initiatives. Over the course of the internship, students will have extensive exposure to the Department and health system leaders, becoming an integral part of the administrative team. The primary goal of the internship is to equip interns with invaluable skills and experiences needed to prepare for Residency and a career as a leader in healthcare.
Program Mentor
Preceptor Katie Golob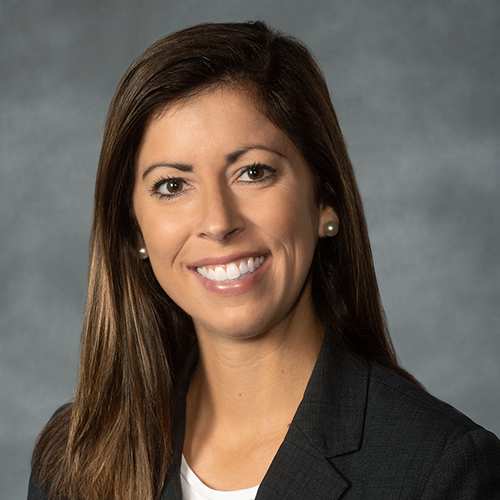 Katie Golob is administrator for VCU Health Department of Surgery. Katie received her bachelors in business management from Virginia Tech in 2011 and masters in health administration from Virginia Commonwealth University in 2014. She completed a two year administrative fellowship at the University of Virginia Health System where she worked on many system-wide strategic and operational initiatives. Subsequent to this she managed several outpatient clinics and labs for neurology, neurosurgery, psychiatry, and orthopedics at UVAHS.
In 2017, Katie transitioned to the role of associate administrator in the Department of Surgery at VCU Health where she is responsible for the operational, strategic, and fiscal oversight for the Division of Acute Care Surgical Services, and is currently administrator for the department and responsible for departmental operations.
"Being a preceptor for the department's Administrative Internship Program allows me the opportunity to share my experience and develop interns by providing meaningful projects in a fast paced learning environment. As a graduate of VCU's MHA program I understand the value and importance of students having the opportunity to apply their didactic learning in the hospital setting."
Project Work
Surgery Administration Interns will own and participate in a variety of projects across surgical divisions and stakeholders. The projects that interns are involved in are relevant and aligned with the goals and vision of both Department and Health System.
Examples of projects include:
Managing of several departmental dashboards

Analyzing high-opportunity clinical cost variation

Supporting Revenue Cycle and Quality, Access, and Safety task forces

Improving ambulatory clinic operations and efficiencies

Streamlining processes to increase access for patients
Unique opportunities:
AASA Conference Poster Presentation

Exposure across health system and VCU alumni/mentors

Participation in health system-wide meetings/events

Access to clinical opportunities on the front-lines of care
Current and Past Interns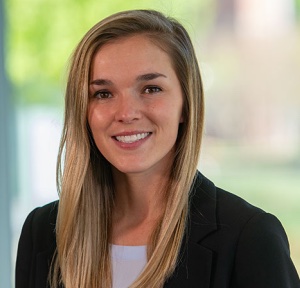 Erin Fenton (2021–Present) is a rising second-year student in the MHA Class of 2023. She is from Yorktown, VA and received her bachelor's degree in Health Service Administration and minor in business from James Madison University. Erin's health care interests include operations, patient and employee experience, and process improvement initiatives. Outside of healthcare, Erin enjoys running and sports, and spending time with her family and dogs at their lake house.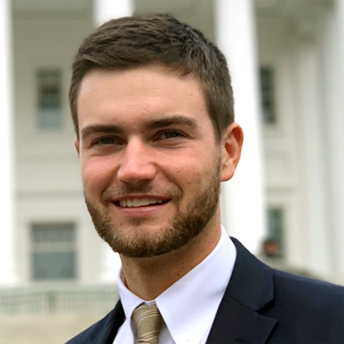 Davis Roche (2019–2021) is a rising third-year student in the MHA class of 2022. He is from Jacksonville, Florida and graduated from Valdosta State University with a BBA in Healthcare Administration and a minor in Business Law. Davis is interested in hospital operations and is preparing to begin his administrative residency at Orlando Health in Florida. His favorite hobbies include playing golf, fitness, and going to the beach.
"The Department of Surgery internship has provided me with invaluable learning opportunities through a multitude of projects in data analysis, business planning, departmental operations, and much more. I could not have had a better experience or worked with a better team to prepare me for my future career."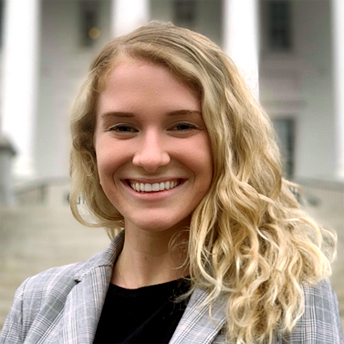 Robin Kelsey (2019-2020) is a graduate of the VCU MHA Class of 2021. She is from Asheville, North Carolina, and obtained her undergraduate degree in Healthcare Management from Appalachian State University. She completed her Administrative Residency at Children's Hospital of The King's Daughters in Norfolk, Virginia.
Her healthcare interests encompass many facets of hospital operations including a focus on quality, safety, and process improvement. When not at school or in the office, Robin enjoys running, hiking, and spending time with her classmates.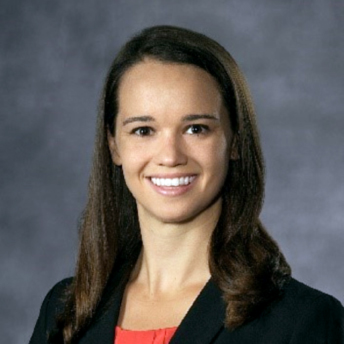 Kate Best (2017–2019) joined the intern program in 2017 and is a graduate of the VCU MHA Class of 2020. She is from Virginia Beach, Virginia and graduated from University of Virginia with a BA in Art History and a minor in International Relations. During her internship, Kate played a significant role in a variety of initiatives including the creation of financial and quality dashboards, the first annual Retreat, and the development of the Department's Strategic Plan.
As a member of the Department of Surgery Kate supported a myriad of department-wide initiatives and programs in the areas of process improvement, strategy and operations, and quality and financial ventures. She completed her administrative residency with the Chief Executive Officer and Chief Operating Officer at VCU Health for the 2019-2020 year and remains with the Health System as a Business and Finance Manager in the Transplant and Dialysis Service Lines.
How To Apply
We are preparing to open the position and solicit applications for one intern from the Class of 2024 to join our program in August 2021
APPLICATION: https://www.vcujobs.com/postings/96663

Erin Fenton
2nd Year Intern, MHA Class of 2023
804-828-7963
Nikki and Katie at AASA Conference 2019 in San Francisco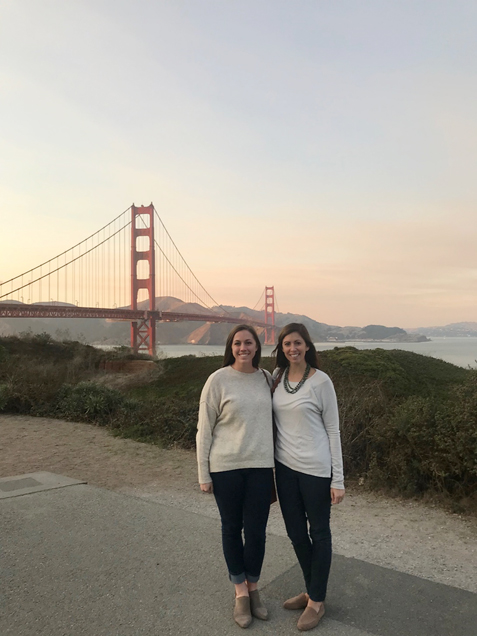 Robin Kelsey and Davis Roche, Administrative Interns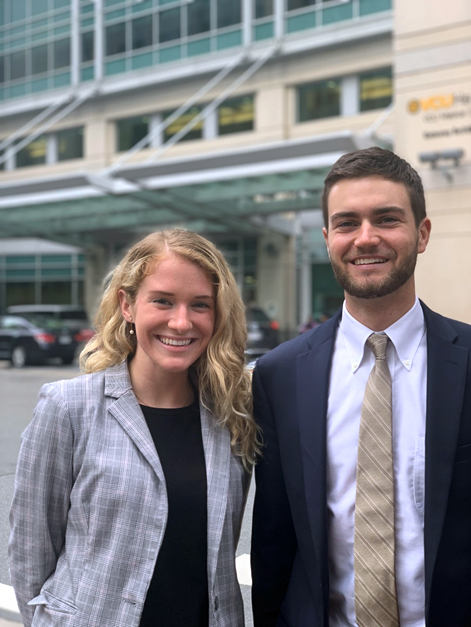 Alumna Kate Best with her poster presentation at AASA 2018 in Boston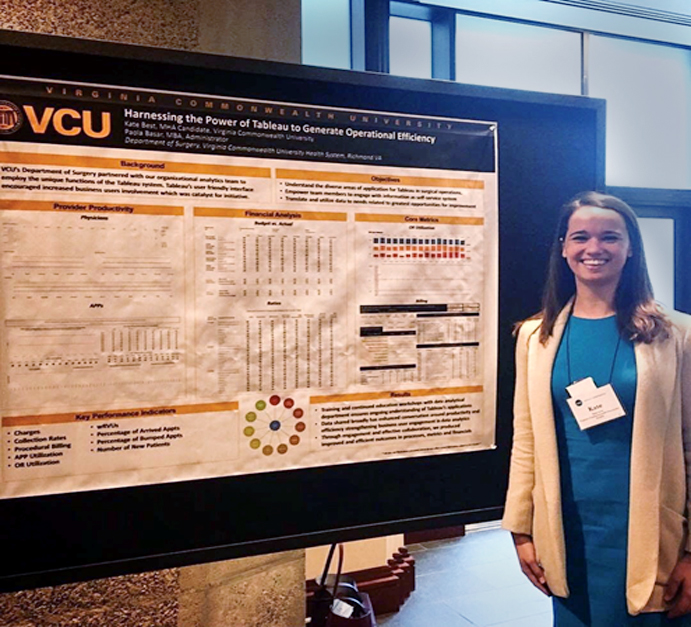 VCU Heart Walk 2019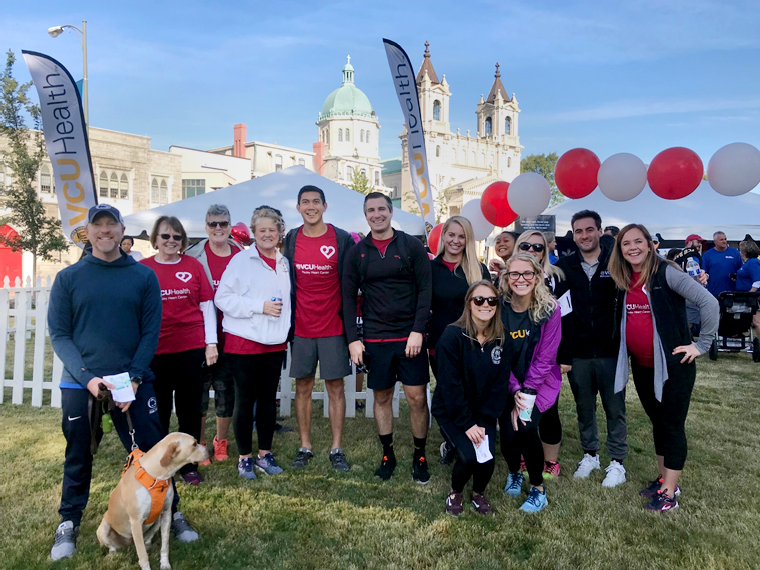 Davis Roche and Robin Kelsey in the operating room at VCU Health with attending anesthesiologist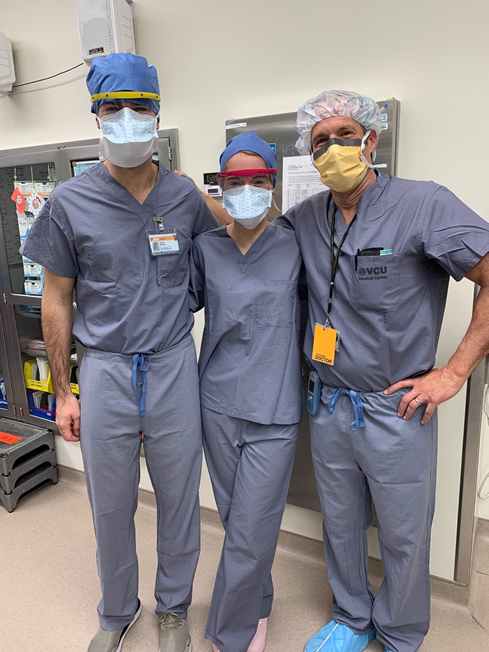 VCU Department of Surgery Administrators at the Association of Academic Surgical Administrators Conference of 2018, Boston, MA