Shadowing Opportunities
Our goal is to provide students interested in surgery with the opportunity to learn more about various disciplines and better understand the roles of the health care team.
The Department of Surgery at VCU consists of ten divisions that each honor a commitment to medical education and a dedication to surgery research. Students interested in shadowing will have a unique opportunity to observe a typical work day of attending physicians and gain a broader perspective of the work environment and responsibilities you may encounter in the medical profession.
If you are interested in shadowing, please email Kathleen Martin at kathleen.martin@vcuhealth.org for an application and include the following information:
Specific specialties you're interested in shadowing — Department of Surgery specialties
The names of any specific physicians you would like to shadow
The clinical setting you would ideally like to shadow (i.e. clinic, OR)
Contact information: name, email address, and phone number
PLEASE NOTE: all students must be processed through the School of Medicine prior to shadowing. Due to volume restrictions and division criteria, processing times may vary.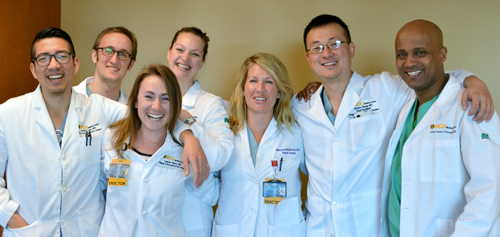 M1–M2 Trauma Shadowing
If you are a currently an M1 or M2 student interested in Weekend Trauma Shadowing, please attend the Trauma Shadowing interview session at the beginning of the semester. If you have questions please contact Alan Rossi, MD, Assistant Professor of Surgery, Division of Acute Care Surgical Services.