Welcome to VCU Department of Surgery's Office of Research, Biomedicine, Innovation, & Technology
ORBIT Services
Our team members have diverse backgrounds and interests and share a common commitment to supporting and improving the research process. We are trained to provide services to a standard of excellence for our faculty and other researchers, including:
identification of research funding opportunities
project budget development
assistance in the preparation and submission of research applications
review and monitoring of policy compliance issues>
award set-up
pro-active financial management of sponsored projects
training, policy guidance and advice
ORBIT is dedicated to support and promote research, innovation and global surgical activities in the VCU Department of Surgery. Through coordinated avenues of basic science and translational research/clinical trials, ORBIT helps develop true surgeon scientists. The infrastructure that ORBIT provides enables the Department of Surgery to recruit the best researchers in the field of surgery and to receive funding from top federal and private resources.
In the interest of keeping you well informed, the Center for Clinical and Translational Research maintains a blog with relevant research news and events. You can read it here.
To learn more about ORBIT, email amanda.adair@vcuhealth.org
We look forward to working with you!
Sincerely,
ORBIT Team
Roles & Responsibilities
It is important for everyone involved to understand his/her role in managing the research project and the roles and responsibilities for all personnel working on the project.
Funding Your Research
Grant Opportunites
Please send electronic submissions to: ORBIT@vcuhealth.org
Request for Applications: The VCU Department of Surgery announces an Internal Grant Program to help increase the level of extramural research funding in the Department.
PURPOSE
The purpose of this grant is to enable investigators to achieve extramural funding from sources such as the Federal Government as well as specialty societies and foundations. Federal applications are specifically encouraged. This pilot program is modeled after successful mechanisms from outside surgery departments that have resulted in tremendous increases in extramural funding and improvements in national rankings. This grant is specifically targeting VCU Department of Surgery faculty who plan to submit extramural grant applications within a year after receiving the award.
AWARD AMOUNT
The Department of Surgery will award up to two (2) $25,000 one-year grants to successful applications for seed funding. There will be no continuation of funding after year 1.
ELIGIBILITY
The Primary Investigator (PI) of the submitted application must be a member of the faculty of VCU Department of Surgery. Part-time faculty appointments or joint appointments through the Department of Veterans Affairs are acceptable. Collaborative proposals which include members from outside departments or schools are encouraged.
Projects must be ready for external submission within 1-2 years.
The PI will be eligible to obtain up to two Department of Surgery Internal Grants, if the initial project has progressed appropriately toward extramural grant submission and the second project covers a completely different topic.
AWARDEE RESPONSIBILITIES POST-AWARD
The awardee is REQUIRED to submit a grant application to an extramural Grant Mechanism within one year after receipt of the award.

The PI will not be eligible to apply for the future Surgery Internal Grants unless this requirement is fulfilled.
Within one month after the submission to the extramural Grant Mechanism, the PI must submit (electronically) a final report (one to two pages) summarizing the results of the research and its output (to where the grant was submitted, meeting presented, publications) to the assigned grant Navigator.
All publications related to the award must acknowledge support from VCU Department of Surgery.
SUBMISSION PROCESS
Applications will be accepted year-round until funding for the fiscal year is exhausted. PIs have the opportunity to save their submission until the following year.
Prior to submission, please contact ORBIT@vcuhealth.org to determine if funding is currently available.
All submissions must include:
All materials should be submitted via email attachments to ORBIT@vcuhealth.org or submitted via VCU FileLocker (FileDrop) to ORBIT's email address. After submission, the proposal will be reviewed/discussed at the monthly Research Committee Meeting and the applicant will be notified with the results.
Once submitted, The PI will be assigned a "Navigator" who will follow up on progress toward the extramural grant submission.
APPLICATION FORMAT SPECIFICATIONS
The application should be submitted as one complete single-spaced word document with at least ½ inch margins and using a minimum 11 point font. Italicized instructions in the application should be removed prior to submission. Figures (if needed) should be embedded directly within the application document. Download the application template here.
PRE-REVIEW AND GUIDANCE FOR NEW INVESTIGATORS
Applicants who have never achieved extramural funding are encouraged to submit a 1-page "concept" or contact a member of the research committee to discuss a potential concept. A member of the Research Committee will then review the concept with the Division Research Liaison from the applicant's division or a suitable alternative. A detailed written review will be returned to the applicant with a recommendation of "approve" or "revise." Once a concept is approved, a "Navigator" will be assigned (as above) that will work with the applicant to develop a complete proposal for submission. The Navigator will help in all aspects of the submission process including hypothesis generation, study design, grant writing, identification of collaborators, and IRB/IACUC regulatory requirements.
REVIEW PROCESS
Proposals will be reviewed by the Department of Surgery Research Committee with additional assistance from expert ad-hoc reviewers. Individuals that have a role in the research or any conflicts of interest with the study or its outcomes will not be eligible to participate as reviewers. Applications will be reviewed at the next scheduled monthly Research Committee meeting. Additional consideration will be given to new investigators (never received federal funding) and early stage investigators (within 10 years of completion of training). The proposal will be presented by the Navigator, and the review will follow the NIH review guidelines and assign an overall score of 1 (best) to 9 (worst) with the best scores given to proposals that have highest likelihood of achieving extramural funding.
In addition, Individual scores of 1-9 will be given for each of the following five (5) categories:
VERTEBRATE ANIMALS
Proposals that require the use of vertebrate animals must be associated with an approved and active Institutional Animal Care and Use Committee (IACUC) protocol prior to the start of funding. If the proposal is approved for funding, the IACUC protocol will be reviewed by the research committee for congruency. However, the IACUC protocol will not be required at the time of submission.
HUMAN SUBJECTS PROTECTION
Proposals that require the use human subjects must be associated with an approved and active Institutional Review Board (IRB) protocol prior to the start of funding. If the proposal is approved for funding, the IRB protocol will be reviewed by the research committee for congruency. However, the IRB protocol will not be required at the time of submission.
RESUBMISSION

Unfunded applications may be re-submitted to the Internal Grant Program following the same guidelines as for the initial submission. All re-submitted applications MUST include a 1-page maximum response letter in which the investigator responds to the critiques from the original review. Significant changes in the application from the original submission should be highlighted with underline or italicized typeface.
SUPPORT FOR SUBMISSION OF EXTRAMURAL FUNDING

In order to encourage and promote submission of extramural funding grant applications, VCU Department of Surgery will award "PEA"-type support to its faculty applicants for each grant submission according to the criteria below.
This support will be available to the faculty after submitting the following to Amanda Jabri (Amanda.adair@vcuhealth.org)
Important Contact Information:
Amanda Jabri amanda.adair@vcuhealth.org
Associate Administrator, ORBIT
804-828-8290
Research Committee and Associate Chairs:
Martin J. Mangino, PhD, ORBIT Associate Chair for Basic Research
martin.mangino@vcuhealth.org
Adam P. Klausner, MD, ORBIT Associate Chair for Clinical and Translational Research
adam.klausner@vcuhealth.org
The Pivot database includes pre-populated researcher profiles unique to VCU and others. This allows you to search for researchers by name, specific area of study or affiliation. Profiles include key biographical information, research interests, selected publications and contact information. They are editorially controlled and regularly reviewed for accuracy; however, you have the ability to update portions of your profile or create one if none exists.
Burn –
(2017-VCU-101) Application of the Autologous SkinTE? Construct to Full-thickness Burns
CTP006-2: A Prospective Multicenter Randomized Controlled Clinical Study to Investigate the Safety and Effectiveness of RES Prepared with the RECELL? Device Compared to Standard of Care Dressings for Treatment of Partial-thickness Burns
Cardiac –
Epicardial Mapping of Atrial Fibrillation
Carmat Total Artificial Heart Early Feasibility Study
Syncardia 50cc TAH-t as a Bridge to Transplant
Pivotal Study of Dual Epicardial & Endocardial Procedure (DEEP) Approach for Treatment of Subjects with Persistent or Long Standing Persistent Atrial Fibrillation with Radiofrequency Ablation
SynCardia 70cc Temporary Total Artificial Heart (TAH-t) for Destination Therapy (DT)
MOMENTUM 3 Pivotal Cohort Extended Follow-up Post-Approval Study
HeartMate III
(QRK309) QPI-1002 Phase 3 for Prevention of MAKE in Subjects at High Risk for AKI Following Cardiac Surgery
OCS-CAR-03202019: Clinical Trial to Evaluate the Safety and Effectiveness of The Portable Organ Care System (OCS?) Heart For Resuscitation, Preservation and Assessment of Hearts from Donors after Circulatory Death (DCD Heart Trial)
Liver Transplant –
(OCS-LVR-092014) TransMedics (OCS) Liver Trial: Preserving and Assessing Donor Livers for Transplantation (Liver PROTECT)
OCS-LVR102019: Continued Access Protocol to Evaluate the Effectiveness of the Portable Organ Care System (OCS?) Liver for Preserving and Assessing Donor Livers for Transplantation (OCS Liver PROTECT CAP)
Trauma and Critical Care –
COVID-19 CM4620-204: A Randomized Controlled Open-Label Study of CM4620 Injectable Emulsion in Patients with Severe COVID-19 Pneumonia
CM4620-203: A Randomized, Double-Blind, Placebo Controlled Dose-Ranging Study of CM4620 Injectable Emulsion in Patients with Acute…
Vascular -
LF-CA-PR-8: Natural Progression of High-Risk Chronic Limb-Threatening Ischemia Registry
IP-0021-20: Post-Approval Study of the TREO Abdominal Stent- Graft System (P190015) in Patients with Infrarenal Abdominal Aortic and Aorto-iliac Aneurysms
PANTHER-001: A Prospective and Retrospective, Multi-Centre, Post-Market, Non-Interventional Study of Terumo Aortic Knitted and Woven Grafts, and Cardiovascular Patches
Meet the ORBIT Team
Our Researchers & Collaborators
Martin Mangino, PhD ORBIT Associate Chair for Basic Science Research
Kirsty Dixon, PhD Researcher
Mazhar Kanak, PhD Researcher
Nicholas Thomson, PhD Researcher
Adam Klausner, MD ORBIT Associate Chair for Clinical & Translational Research
Jennifer Bradely, PhD Researcher
Ru Li, PhD Researcher
Caitlin Archambault ORBIT Lab Manager
Jad Khoraki, Post Doctorial Fellow
Loren Leicbrecht, Post Doctorial Fellow
Mary Baldecchi, Lead Clinical Research Coordinator
Jinfeng Han, Senior Clinical Research Coordinator
Andreea Marcue, Clinical Research Coordinator
Shawn Fenner, Internal Medicine, Collaborator, Clinical Research Coordinator
The Cottrell Innovation Suite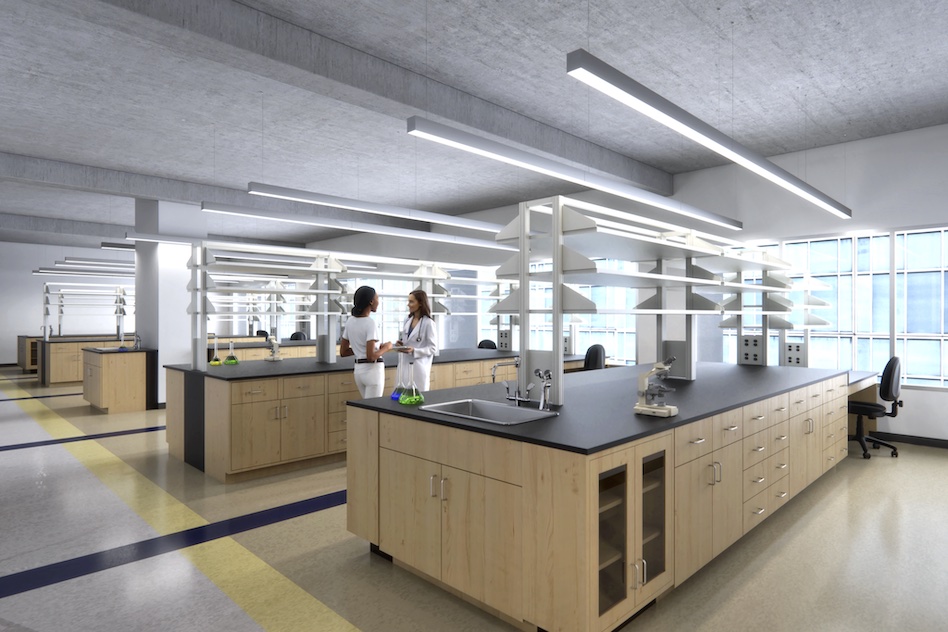 The Cottrell Innovation Suite will continue the VCU Department of Surgery's long-standing tradition of excellence in research, innovation, surgical education, and surgical testing.
The location is Sanger Hall, 1101 East Marshall Street, 9th floor, the same location where Drs. Lower and Hume made history 50 years ago.
See VCU News: "50 years after Virginia's first heart transplant, $1M gift breathes new life into historic lab."
This project is being funded by philanthropic dollars, and a gift of $10,000 which can be paid over five years will include you in this history and put your name on the donor wall.
To start giving today, please visit https://www.support.vcu.edu/give/
For more information, please contact Justin Jannuzzi at (804) 628-8905 or justin.jannuzzi@vcuhealth.org.
Video rendering of the Christine B. and David E. Cottrell Surgery Innovation Suite
Industry Partners
Arrow Medtech
Atricure
Baxter
Cole Biomedical
Con Med
De Puys Synthes
Ethicon
Integra
Intuative Surgical
J & J
KLS Martin
Medtronic
St Jude
Storz
Stryker
Teleflex