Welcome to Pediatric Surgery
The Division of Pediatric Surgery takes pride in an ongoing commitment to personal surgical care for children (of all ages) as central to our overall divisional mission of education, research, and service.
Headquartered at Children's Hospital of Richmond at VCU (CHoR), our patient clinics are located throughout central Virginia. Pediatric surgery faculty extend their dedication in caring for surgical needs of children by traveling to underserved regions from Belize to Jamaica through associations with World Pediatric Society and IVUMed.
Specialists in pediatric trauma and critical care, our focus extends to training residents in surgical simulation skills and minimally invasive surgery and with our newly expanded efforts in pediatric cancer surgery.
Surgery Services at Children's Hospital of Richmond at VCU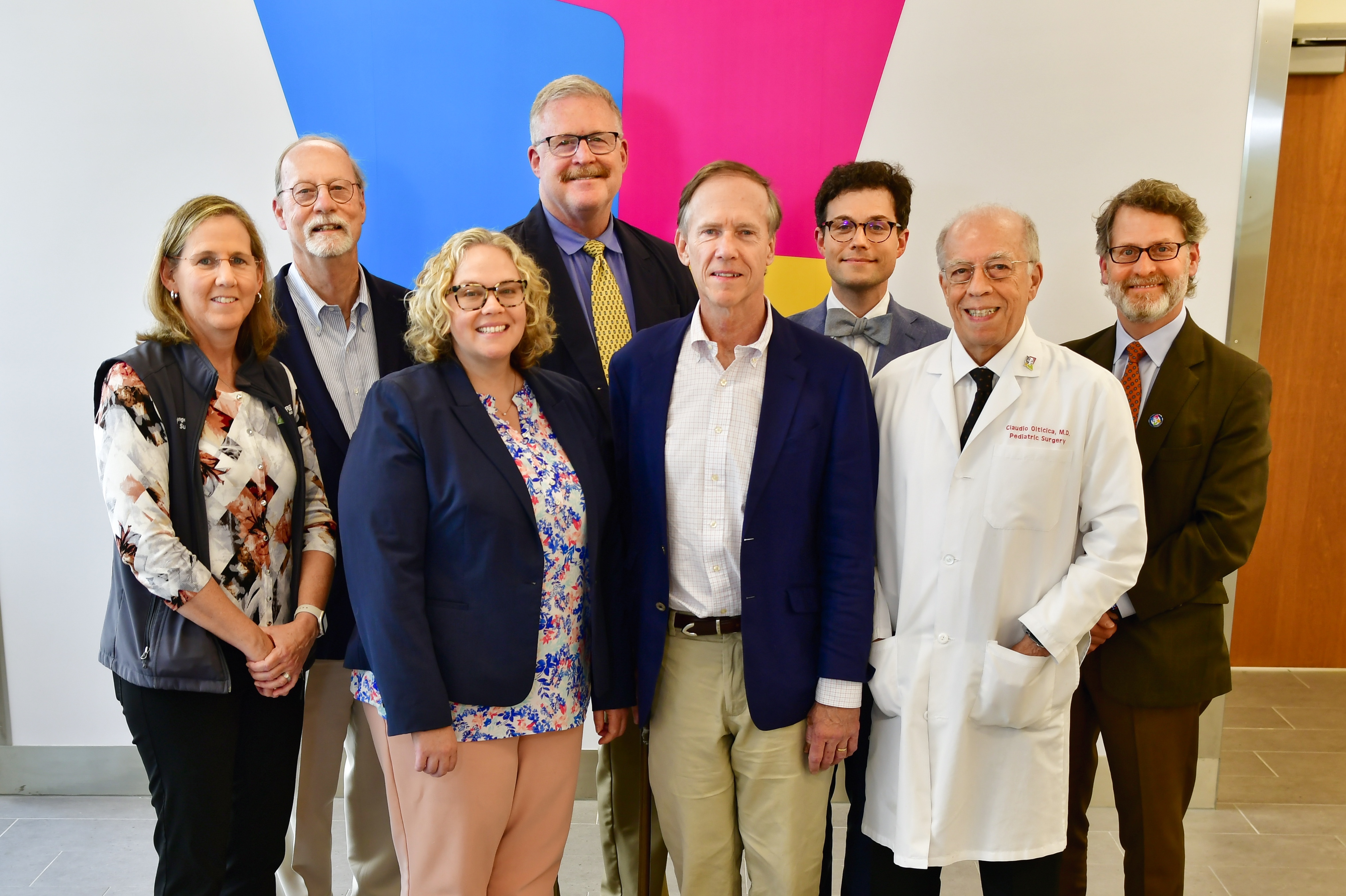 Research
Our ongoing research focuses on new frontiers in treatment such as weight loss surgery for adolescents, airway reconstructive surgery, and improved trauma techniques and protocols.
General Surgery Residency Program
We offer training opportunities for medical and paramedical students and residents in general surgery, pediatrics and other fields.
Residents complete pediatric surgery rotations at the PGY-2 and PGY-4 levels, and have the option to participate in international health care programs. We also offer expanded opportunities for education in surgical skills using the simulation center at McGlothlin Medical Education Center.
Additionally, we sponsor a yearly endowed Templeton Lectureship in Pediatric Surgery and Trauma.
General Surgery Residency Program