Welcome to the General Surgery Residency Program
We are a diverse and clinically busy department.
Program Overview
Our residency program focuses on a strong clinical experience with an emphasis on evidence-based medicine. VCU Health is a regional leader in surgical care, and the backbone of this care is our faculty and residents. Our faculty are excited to mentor and train our residents. We have a robust didactic curriculum, featuring protected time on Tuesday and Thursday mornings for resident-led didactics, resident case conferences, and Grand Rounds. Faculty moderators are also present. Continuing this academic year is a Thursday evening Chief Resident-led review focusing on in-service and board exam training. During their time, residents also participate in a well-developed simulation curriculum at the School of Medicine Center for Human Simulation and Patient Safety. In addition, residents have the option to spend one or two years in a research lab while here. Our focus is to develop our residents into competent and confident surgeons and position them to achieve their professional goals. Included on this website is information about our current residents and post-residency positions.
Download: general surgery residents poster 20212022.pdf
Clinical Experience
Residents spend the bulk of their experience at VCU Medical Center in Richmond, Virginia.
Residents also have clinical rotations at the nearby McGuire VA Medical Center which is an integrated institution providing rotations in general surgery, vascular surgery, and cardiothoracic surgery. Rotations are also offered at St Mary's Hospital in Richmond and at Winchester Medical Center.
Clinical Experience
VCU General Surgery Residents Perspective
Rotations
Residents handle basic cases, with a focus on perioperative care. Rotations include gastrointestinal/bariatric surgery, acute care surgery, trauma surgery, surgical oncology, transplant surgery, vascular surgery, burn surgery, VA hospital, ICU, and night float.
Residents spend more time in the operating room, with a target of 250 cases by the end of the year. Rotations include intensive care (surgical, trauma and cardiac), endoscopy, pediatric surgery, VA hospital, acute care general surgery, Winchester Medical Center, and surgical oncology.
Residents get community experience at Winchester Medical Center, as well as at the VA hospital, and do rotations at VCU Medical Center on transplant surgery, night float, surgical oncology, and gastrointestinal/bariatric surgery.
Residents rotate on night float and serve as chiefs of service on thoracic, Winchester Medical Center, pediatric surgery, and trauma surgery.
Residents are responsible for education of the junior residents and also serve as chiefs of service at the VA hospital, surgical oncology, acute care general surgery, and colorectal service. Schedule permitting, residents may also get an elective on a service of their choice.
General Surgery Residency Program
Live. Learn. Engage. Experience.
The General Surgery Residency Program delivers a strong clinical experience with an emphasis on evidence-based medicine. We are a premier training program that offers residents opportunities for a wide variety of operative experiences. This video shares the personal experiences of our residents and the training facilities available.
Meet our Residents
Research & Conferences
Resident Research
After the PGY-2 year, most residents choose to pursue two years in basic science, global health, or quality improvement research. Dedicated time for research is dependent on a solid research plan, funding, and resident complement. Residents who do not take out dedicated time for research also engage in research projects throughout the year.
Conferences
Each division has its own weekly conference where cases are reviewed. Divisional conferences also focus on education and quality assurance.
Resident core didactic teaching is held from 7:10–7:50 am on Tuesday mornings, using the SCORE curriculum. This is resident-led, dedicated to basic science, and teleconferenced to the Winchester and VA sites. The resident case conference (M&M) and Grand Rounds are held from 7:00–8:30 am on Thursdays.
Following Thursday's conference, Program Leadership holds a class meeting where issues can be discussed bi-directionally.
The chief review is held 6:00–7:00 pm on Thursday nights. The conference is run by the chief residents and focuses on ABSITE review, SESAP review, and oral board review.
In response to COVID-19, all out-of-town conferences are now virtual.
Resident Honors, Awards, & Publications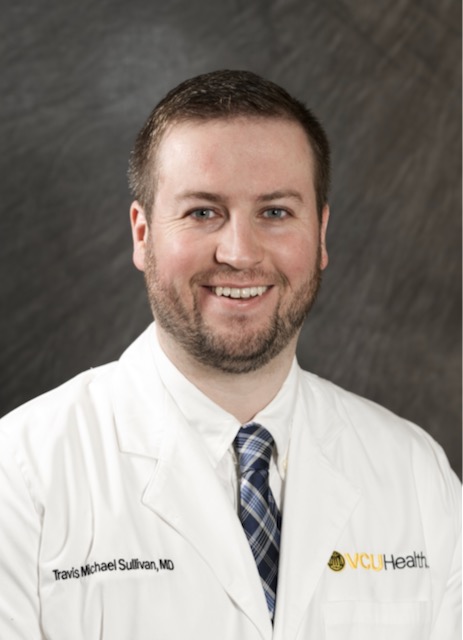 Congratulations to Travis Sullivan, MD, General Surgery Research Resident and Alia Iqbal O'Mera, MD, Assistant Professor, VCU Department of Pediatrics, on the acceptance of your application to the 2021 Children's Hospital Foundation Pilot Grant Program for your study
"Towards Safer Sedation in Critically Ill Infants and Toddlers: a preclinical investigation of two sedation strategies during global inflammation."
Total amount of grant award: $7299
Dr. Sullivan, PI, is an aspiring pediatric surgeon with an interest in adult trauma and critical care and a resident fellow with the American College of Surgeons.
ABOUT THE CHF PILOT GRANT PROGRAM: The purpose of the Fund is to support new people and new ideas and to help increase the visibility of CHoR's research mission.
Congratulations to Dr. Nina Wickramaratne, rising PGY-5 and Dr. Yahya Alwatari, rising PGY-4 on being selected to join the Alpha Omega Alpha National Medical Honor Society, VCU MCV Brown-Sequard Chapter.
From the society's website: "Election to Alpha Omega Alpha is an honor signifying a lasting commitment to professionalism, leadership, scholarship, research, and community service. A lifelong honor, membership in the society confers recognition for a physician's dedication to the professionalism and art of healing."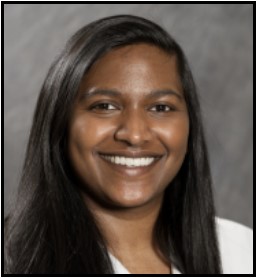 Diana Otoya PGY-2: "The Effect of Race on Arteriovenous Graft Outcomes in a Veteran Dialysis Patient Population" – International Young Surgeon Competition
Diana Otoya PGY-2: "Statins Usage at Arteriovenous Graft Placement Does Not Improve Outcomes in Diabetic Patients" – International Young Surgeon Competition
Diana Otoya PGY-2: "Central Line Access for Hemodialysis adversely Affects Ipsilateral Arteriovenous Graft Outcomes" – International Poster Competition
Wayne Tse PGY-3: "Comparison of Outcomes in Lower Limb Amputations Between General and Vascular Surgeons in the Veterans Population Using VASQIP Database" – International Forum
Sally Boyd PGY-2, James Dittman VCU-SOM '22, Wayne Tse PGY-3: "Does Anesthesia Type Matter? Twenty-Year Analysis of Veterans Undergoing Lower Extremity Bypass" – Interactive Poster Session
Sally Boyd PGY-2: "Risk Analysis Index: What can it Tell us about Veterans Undergoing Lower Extremity Bypass" – Interactive Poster Session
Adam Beyer PGY-3, James Dittman VCU-SOM '22: "Is Newer Better? Comparison of Two Generations of a Thoracic Endograft System utilizing the MAUDE Database" – Poster Session
The ACS Division of Education published the article
Passing the Virtual Tissue: Tips and Tricks for Breaking Bad News Using Virtual Communication
,
written by

Renee Cholyway, MD, Susan Haynes, MSW, MEd and Emily Rivet, MD, FACS, MBA.
Congratulations to McKenzie Lee, MD, PGY-2
As Part of: VCU Surgery Global Surgery Fellowship
Hae-Sung Kang, MD
awarded the Committee on Trauma–Basic Science competition for his paper "Fluid Resuscitation in Hemorrhagic Shock: Is It Time to Focus on Fluid Therapy that Increases Microcirculation?"
Yahya Alwatari, MD,
awarded the Committee on Trauma–Clinical Science competition for his paper "Early VATS for non-emergent thoracic trauma remains underutilized in trauma-accredited centers despite clear guidelines and improved patient outcomes."
Tse W, Newton DH, Amendola M, George M, Pfeifer J. "Frailty Index Predicts Long-term Mortality and Post-operative Complications in Patients Undergoing Endovascular Aortic Aneurysm Repair" Journal of Vascular Surgery 2020 Mar 10;S0741-5214(20)30162-2. PMID: 32169360 Link to article
Congratulations to general surgery resident Ashley Rosenberg, MD, MPH for being named the 2020 recipient of the Charles C. Clayton Scholarship
The C. C. Clayton Award was established in 1978 to reward outstanding rising second year (or beyond) graduate students in School of Medicine advanced degree programs.
The award is made in honor of Dr. Charles Clayton, who served as Professor of Biochemistry and Assistant Dean of the School of Basic Sciences and Graduate Studies. Dr. Clayton came to the Medical College of Virginia in 1949. He rose through the academic ranks, making scholarly contributions in the area of lipid biochemistry, while carrying extensive teaching responsibilities in all of the health professions programs at MCV after World War II. The graduate programs had been suspended during the War to devote the entire effort of the faculty to training health professions practitioners in a variety of accelerated programs. Dr. Clayton was also instrumental in developing the first doctoral programs at MCV. Daniel T. Watts tapped Dr. Clayton to serve as Assistant Dean during the period of rapid growth of the graduate programs in biomedical sciences at the newly created Health Sciences Division of Virginia Commonwealth University. Dr. Clayton served in this capacity, and as Executive Secretary of the A. D. Williams Committee, until his unexpected and untimely death in 1977.
Dr. Rosenberg, PGY-3, General Surgery Residency Program, was also named the recipient of the June Horsman Scholarship which was established by Mr. Charles Crone in honor of his late sister. All awards were announced at the May 2020 commencement celebration during which Dr. Rosenberg received her Masters in Public Health.
Well done, Dr. Rosenberg! | More "Resources for Graduates"
Congratulations to Renee Cholyway, MD, General Surgery Residency Program, on receiving the STSA Resident Research Award!
Applications for this prestigious award are reviewed by a team of three peer reviewers with many competitive proposals received each cycle. As part of the award,
Dr. Cholyway, Research Resident
will receive $48,000 for her project "Mitochondrial Transfusion to Recover Function in Donor After Circulatory Death Hearts."
From TSF: "We know your contributions to the field will be significant!"
Living in RVA
Richmond, Virginia, combines the amenities of a major metropolitan area with the charm and convenience of a small, historic city.
As an urban academic medical center, the VCU School of Medicine rests in the heart of Richmond, Virginia (RVA to those who live here). We pride ourselves on being active members of our community, with a commitment to engaging and investing in Richmond as learners, researchers, healers and citizens.
Living in RVA
Apply
Thank you for your interest in the General Surgery Residency Program at VCU Health. All applications and supporting materials must be submitted through the ERAS system by October 21, 2021. For more information on our application and interview process, please select a topic below.
Application Requirements
The initial round of invitations for categorical and preliminary interviews will be sent out via ERAS between Wednesday, October 27th, and Tuesday, November 2nd.
Only applications received through Electronic Residency Application Service (ERAS) will be reviewed and considered for an interview for General Surgery residency applications. We do NOT accept applications that are submitted via email or outside of ERAS.
The following documents are required for a complete application:
Medical School Transcript
Three (3) Letters of Recommendation; International Medical Graduates must have letters of recommendation which clearly document 3 months of U.S. clinical experience
Dean's Letter (Medical School Performance Evaluation)
Personal Statement
USMLE Report (Step 1 and Step 2 CK)
Current CV
Additional Information:
For the 2022 ERAS® cycle, our program will be participating in the supplemental ERAS application offered through the AAMC's ERAS program. Applicants will be required to complete the MyERAS application, and participation in the supplemental ERAS application is optional.
The additional information will help our program staff learn more about applicants' medical education journey, including more meaningful information about work, volunteer, and research experiences, and help us better identify applicants who fit our program environment and mission.
This supplemental ERAS application will be delivered on a survey platform outside the MyERAS application and must be completed between September 1 and September 30.
For more information on the supplemental ERAS application, please visit https://students-residents.aamc.org/applying-residencies-eras/supplementalerasapplication
Applicants are expected to display a commitment to a career in medicine, strong analytical ability, good judgement, proven academic skill, and be of sound moral character.
Applicants must apply via ERAS by October 21, 2021 and be enrolled in the National Resident Matching Program (NRMP)
USMLE:
In order to be ranked in the NRMP, all applicants must have passed USMLE Step 1 and Step 2 (CK) prior to February 1, 2022. There is no minimum board score requirement.
Visa and ECFMG:
Only J-1 Visas are accepted by the VCU Health System; our institution does not sponsor H-1B Visas.
ECFMG Certification is required before acceptance into the program; however, an interview can be granted without a certificate.
All applicants must have sufficient written and spoken English language skills in order to deliver safe and effective patient care.
Medical School and Clinical Experience:
All applicants must be within four years of graduation from medical school.
All applicants must have a minimum of three months of clearly documented direct patient care activity in the U.S. or Canada (either independent or ACGME, AOA, or ADA accredited). U.S. and Canadian medical school clinical rotations and externships with direct patient care meet this requirement. Observerships and non-clinical research fellowships do not fulfill this requirement. Please note that observerships and externships are not available in the VCU Department of Surgery.
For additional information, please see the VCU School of Medicine's GME policies.
The department does not discriminate on the basis of gender, race, age, religion, national origin, ethnicity, disability, veteran status, or sexual orientation.
The General Surgery Residency Program will hold virtual interviews via Zoom on the dates listed below. Please note, dates are subject to change.
All interviews are self-scheduled via ERAS on a first-come, first-serve basis; this includes both preliminary and categorical applicants. Applicants selected for an interview will be notified via ERAS. Applicants will be emailed materials about the program to review prior to their interview date.
Categorical Interviews
We have six (6) PGY-1 categorical positions.
Categorical applicants will be invited to attend a virtual social hour with residents the Thursday evening before their interview. Virtual interviews will occur the next day with the Program Director, faculty, and residents.
2021 – 2022 Categorical Dates:
November 18th/19th
December 2nd/3rd
December 9th/10th
January 6th/7th
Preliminary Interviews
We have seven (7) PGY-1 preliminary positions.
Preliminary applicants will have virtual interviews scheduled with the Program Director in January 2022.
2021 – 2022 Preliminary Interview Dates:
January 4th
January 17th
January 18th
January 19th
Our Commitment to Resident Diversity
VCU School of Medicine
VCU Graduate Medical Education is committed to fostering diversity and inclusion as a part of its core mission. We believe investing in diversity promotes institutional excellence. Our efforts focus on engaging patients, trainees, and employees and inspiring a culture that is deliberate in its adoption of the principles of diversity and inclusion. We aim for equity in medical education, patient care, research, and teaching. Our goal is to build upon our experience and make inclusion a norm that is practiced at every level.
Diversity, Equity, and Inclusion Office
Contact Us

Location
Office location
West Hospital
16th Floor, East Wing
Mailing address
Box 980135
Richmond, Virginia 23298-0135
Phone: (804) 628-9789
Fax: (804) 828-5595