Living in RVA
VCU General Surgery Residency Program
Richmond is a mid-sized city that sits at the junction between Interstates 64 and 95, halfway between Charlottesville, VA and the Atlantic Ocean, and halfway between Washington, DC and the Research Triangle Park
Known as the "River City", the James River sits at the heart of the city surrounded by a vast array of hiking trails. Richmond has become increasingly known for its thriving food and beverage scene. Take a look at Bon Appetit's recent Ode to Richmond as well as the feature piece in Garden and Gun. The New York Times did a piece on Richmond in their "36 Hours" series.
There are other 25 breweries in the city. The most nationally-acclaimed ones are The Veil The Veil Brewing Co. as well as The Answer Brewpub/Mekong, some of the best beer bars in America. We are just an hour away from the Monticello Wine Trail with its well-regarded wineries which are just a few of the more than 200 wineries in Virginia.
Richmond is an affordable city with a variety of neighborhoods from walkable urban neighborhoods such as The Fan, Carytown, Church Hill, and Scott's Addition, to inner-suburban areas like Forest Hill, Westover Hills, and Henrico, to family-friendly suburbs like Innsbrook and Short Pump.
RVA is home to several sports teams including the Richmond Kickers (minor league soccer), Richmond Squirrels (AA baseball affiliate of San Francisco Giants), as well as home of the Washington Redskins Training Camp. We also have D1 NCAA basketball teams here including the VCU Rams and Richmond Spiders. An hour down the road, you can attend a basketball game at John Paul Jones Arena in Charlottesville to cheer on the defending champions Virginia Cavaliers!
Here are a few other resident-favorite highlights around RVA:
Virginia Museum of Fine Arts
Come enjoy world-class art (both modern and traditional) and beautiful grounds in Richmond's museum district. Apart from their permanent collection, the museum also showcases rotating exhibits which in the past have included exhibits such as the Terracotta Soldiers and Vincent Van Gogh. Finally, every Friday evening the VMFA stages an excellent happy hour on their beautiful back patio and rolling greens behind the museum.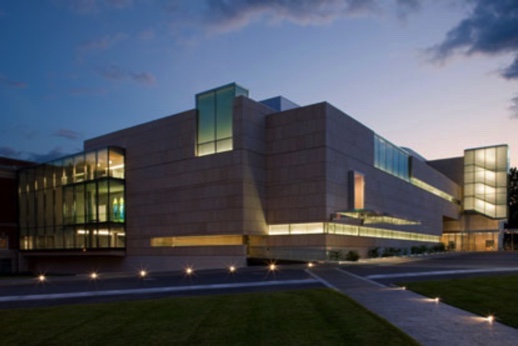 Richmond Beer Trail
Over the past decade, Richmond's craft brewery scene has flourished... so much so that Fortune magazine recently named Richmond "The new craft beer mecca of the American South". With breweries scattered all over the city, we'd recommend grabbing an Uber and trying a few! Scott's Addition, a neighborhood in northwest Richmond, has formed the epicenter of this craft beer explosion, and residents specifically recommend The Veil, Triple Crossing, Final Gravity, The Answer/Mekong, Ardent, and Hardywood. You can also find Legend Brewing closer to downtown, which provides an unparalleled view of the downtown skyline on the James river.
https://www.visitrichmondva.com/drink/richmond-beer-trail/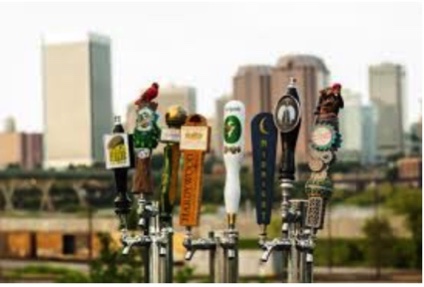 Virginia Capital Trail
Richmond is a terrific city to bicycle in, and there's no better place to start than the Capital Trail - a 60 mile paved bike path that follows the James River eastward all the way to Williamsburg. Don't own a bike? Not to worry - Richmond has an excellent and relatively new bike-share system (https://www.rvabikes.com) to help you get out on the trail.
https://www.virginiacapitaltrail.org/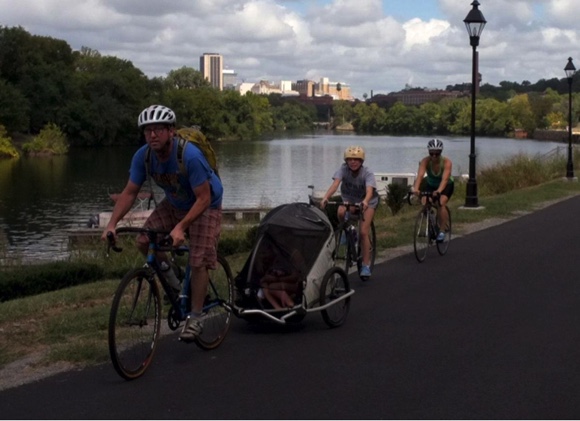 Richmond Bike Share
Cycling is one of the best ways to explore Richmond, and the city recently started an excellent bike-share system to help you do just that. Inexpensive and with multiple locations to check out / return bikes, we highly recommend at least trying this out!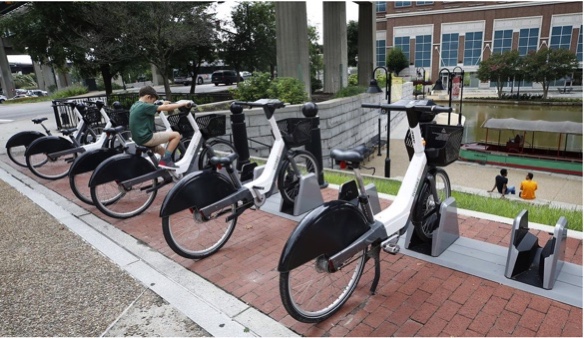 Whitewater Rafting / Tubing
Richmond is known as the river city, and is 1 of only 2 state capitals with class IV (and sometimes V) rapids flowing through the city limits. That being said, there are also many slower sections which allow for lazy rafting on hot summer afternoons (a resident favorite). This is also an amazing opportunity to observe the regions wildlife and natural beauty, as you meander through the various wooded islands of the James. Again, a great time for the entire family.
https://www.riversideoutfitters.com/whitewater-rafting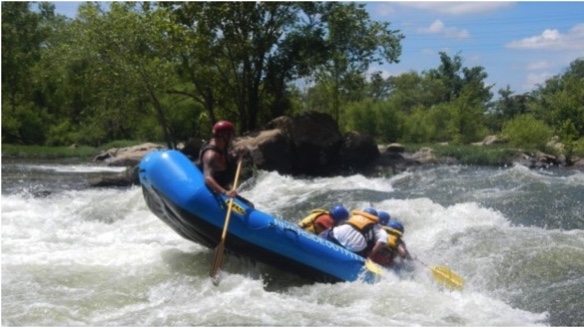 The James River
Over the past 50 years, the James river has evolved into the cultural and social epicenter of Richmond, and it's why natives will often refer to Richmond as "the river city". The river's world-class fishery includes smallmouth bass, giant flathead catfish, and most impressively Atlantic sturgeon (an almost extinct pre-historic species which only recently resumed their traditional James River spawning migration). Apart from the watersports mentioned above, both banks are covered with lush forest and miles of hiking/running trails and islands. Multiple footbridges span the downtown sections, allowing for amazing foot / bike access. More developed islands offer weekly summer concerts and year-round festivals.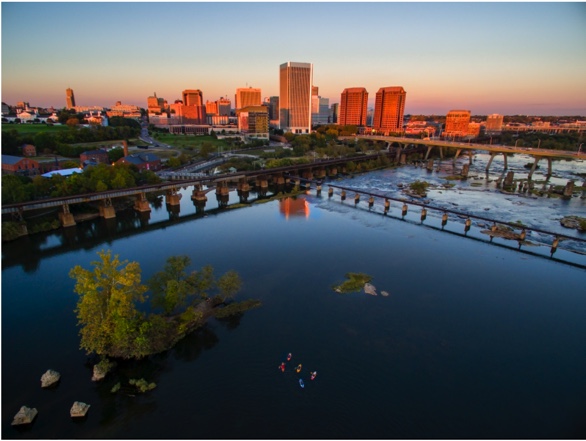 Hollywood Cemetery
Established as a garden cemetery, its natural landscape and beautiful architecture quickly became a haven for Richmonders. Notable graves include 2 Unites States Presidents (James Monroe and John Tyler), Jefferson Davis, J.E.B Stuart, George Pickett, 6 VA governors, and finally a 100-foot stone pyramid commemorating Richmond's confederate dead. Moreover, the cemetery's wooded beauty makes this a favorite for joggers and walkers year-round.
https://www.hollywoodcemetery.org/