Current & Former Residents
VCU Urology Residency Program
Christopher Bednarz, MD
PGY-5
Christopher Bednarz, MD
PGY-5
Division of Urology
Chris is originally from the Bronx, NY. He studied chemical engineering at Manhattan College and received his medical degree from Virginia Commonwealth University. Outside of urology, his interests include hiking, investing, and animal rescue.
R. Hart Moore, MD
PGY-5
Division of Urology
Hart was born and raised in our very own Richmond VA. He attended the College of William and Mary where he majored in English, and ultimately earned his MD at VCU School of Medicine where he met his wife, currently an OB/GYN resident also at VCU. His research publications thus far have encompassed reconstruction/sexual medicine and prostate cancer. When not placing foleys, you can find Hart out on the James River searching for smallmouth bass, as well as enjoying the bounty of food/beverage that Richmond has to offer. And yes, he goes by his middle name.
Email: Robert.H.Moore@vcuhealth.org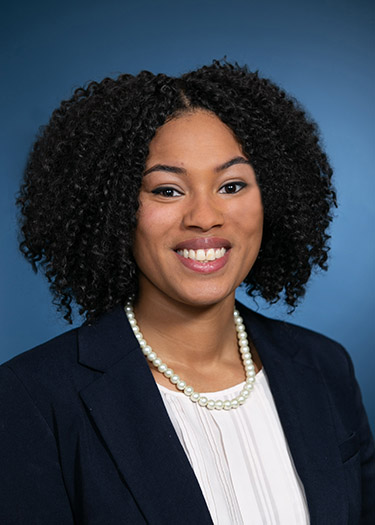 Ashley Matthew, MD, PhD
PGY-4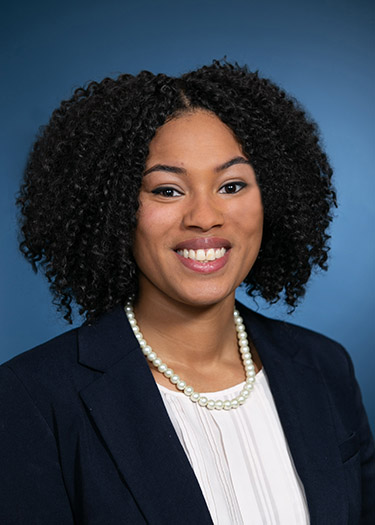 Ashley Matthew, MD, PhD
PGY-4
Division of Urology
Ashley was born and raised in Boston, MA. She pursued her undergraduate studies at Xavier University of Louisiana, in New Orleans, LA, where she graduated summa cum laude with honors in Chemistry, Biology, and Mathematics. She attended the University of Massachusetts Medical School as a student in the Medical Scientist (MD/PhD) Training Program, during which time she was inducted into Alpha Omega Alpha and received the Chancellor's Award for the School of Medicine. Her PhD research entitled "Targeting Drug Resistance in HCV NS3/4A protease: Mechanisms and Inhibitor Design Strategies" was conducted under the tutelage of Celia Schiffer, PhD; she was supported by a Ruth L. Kirschstein National Research Service Predoctoral F31 Fellowship Award from the National Institutes of General Medical Sciences.

During medical school, she enjoyed medical education, teaching, advocacy, and minority outreach. Her research interests include urologic drug development, health outcomes and diversity improvement in urology. In her spare time, she enjoys spending time with her family and friends, baking, hosting parties, teaching spin class, and traveling around the world.
Email: Ashley.Matthew@vcuhealth.org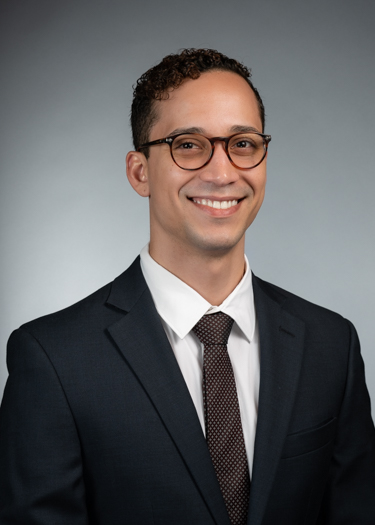 Devin Rogers, MD, MPH
PGY-4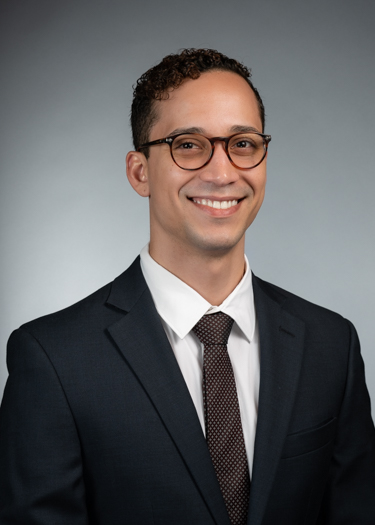 Devin Rogers, MD, MPH
PGY-4
Division of Urology
Raised in Northern Virginia, Devin began studying dance at the age of nine and continued through his undergraduate education at Nova Southeastern University, earning degrees in both Biological Sciences and Dance. He attended medical school at the University of Pittsburgh, where his interest in health disparities and health services research led him to complete a Master of Public Health program at the University of Pittsburgh, focusing in epidemiology, health services and disparities research, and statistics. He was given the honor of choreographing his original medical school class's musical titled ECMOana, the 65th annual musical created and performed by the graduating class of Pitt Med.

His academic interests include urologic oncology, reconstructive urology, disparities in urology care, health services research, and the opioid crisis, for which his research has won awards.

In his free time, he enjoys cooking, dancing, traveling, and anything associated with large bodies of water.
Email: Devin.Rogers@vcuhealth.org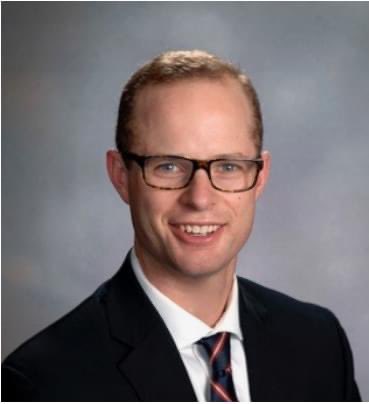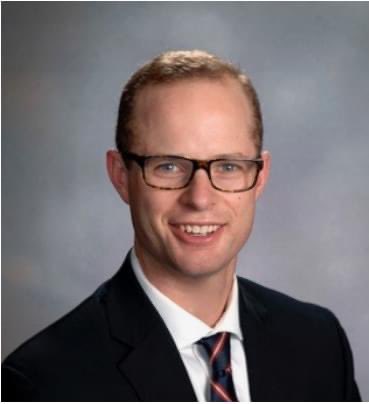 Ryan Fogg, MD
PGY-3
Division of Urology
Medical School: Medical College at Thomas Jefferson

Ryan was born in St. Louis, MO but considers himself a North Carolina native. He was raised in Charlotte, NC and he completed his undergraduate degree at UNC-Chapel Hill, where he majored in Biology and Chemistry. In his time between undergrad and medical school, he completed an AmeriCorps service year where he worked with Habitat for Humanity to build and rehabilitate homes in Charlotte. Ryan attended medical school at Thomas Jefferson University in Philadelphia, PA. His research interests include prostate cancer screening and outcomes. Ryan lives south of the James River in Richmond with his wife Shannon and their dog, a lab-shepherd mix named Sadie. In his free time, he enjoys DIY-ing, cooking, and exploring new restaurants, and anything related to the outdoors, including backpacking and fly-fishing. He is an avid Carolina Panthers, Arsenal FC, and UNC Tarheels football and basketball fan.
Email: Ryan.Fogg@vcuhealth.org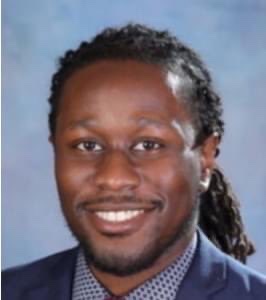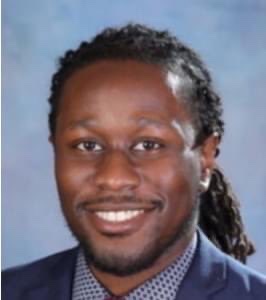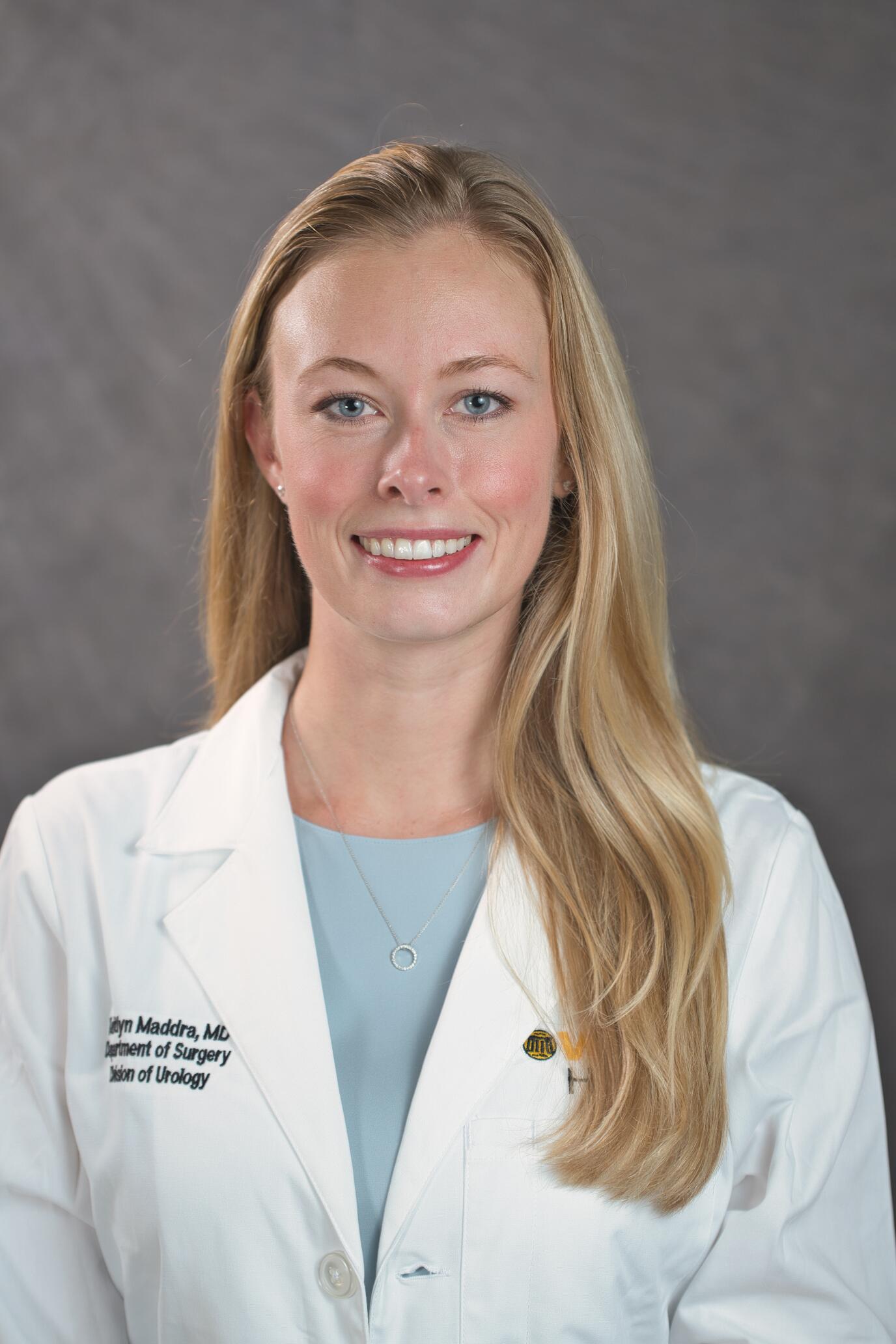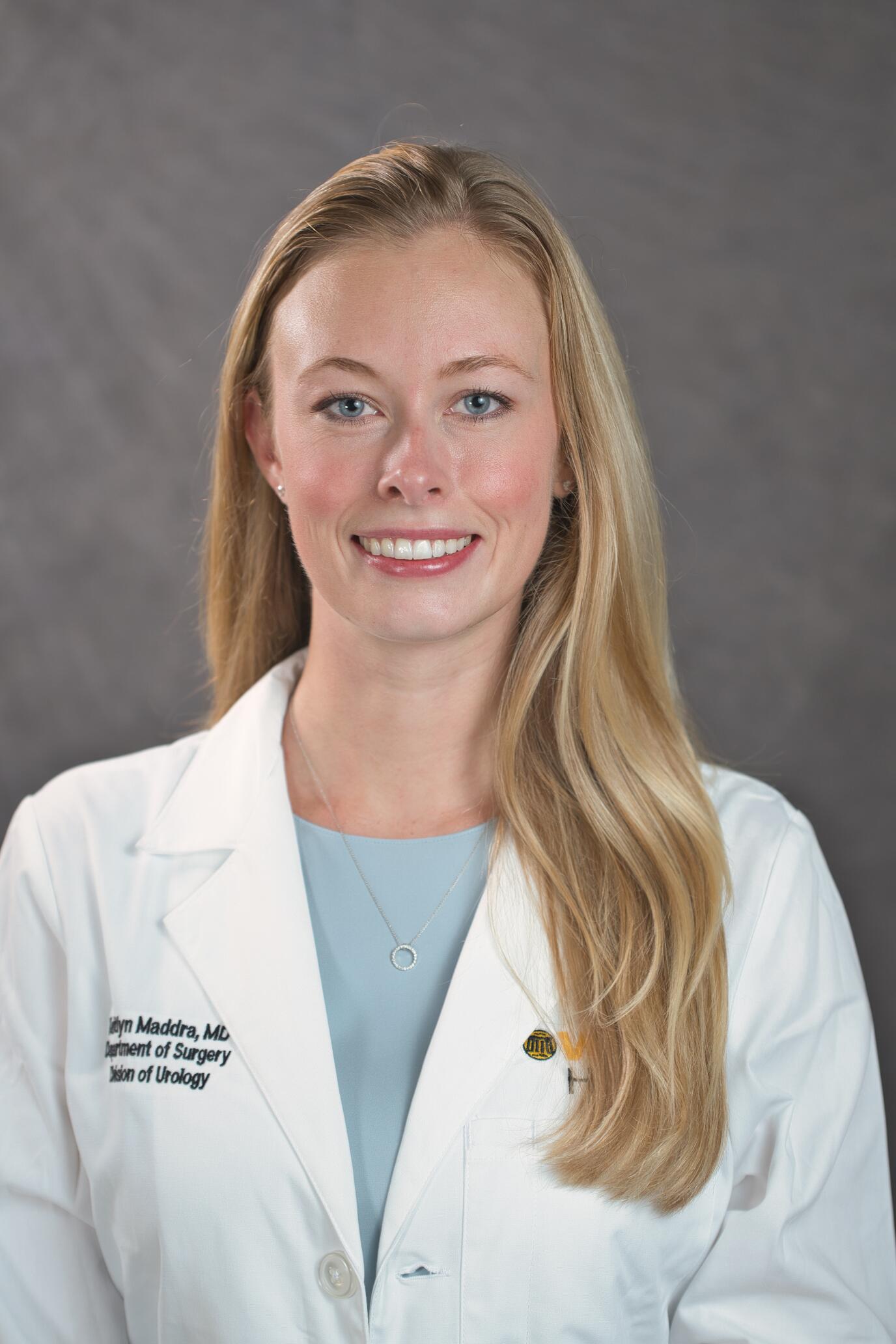 Kaitlyn Maddra, MD
PGY-2
Division of Urology
Medical School: Virginia Commonwealth University School of Medicine
Email: Kaitlyn.Maddra@vcuhealth.org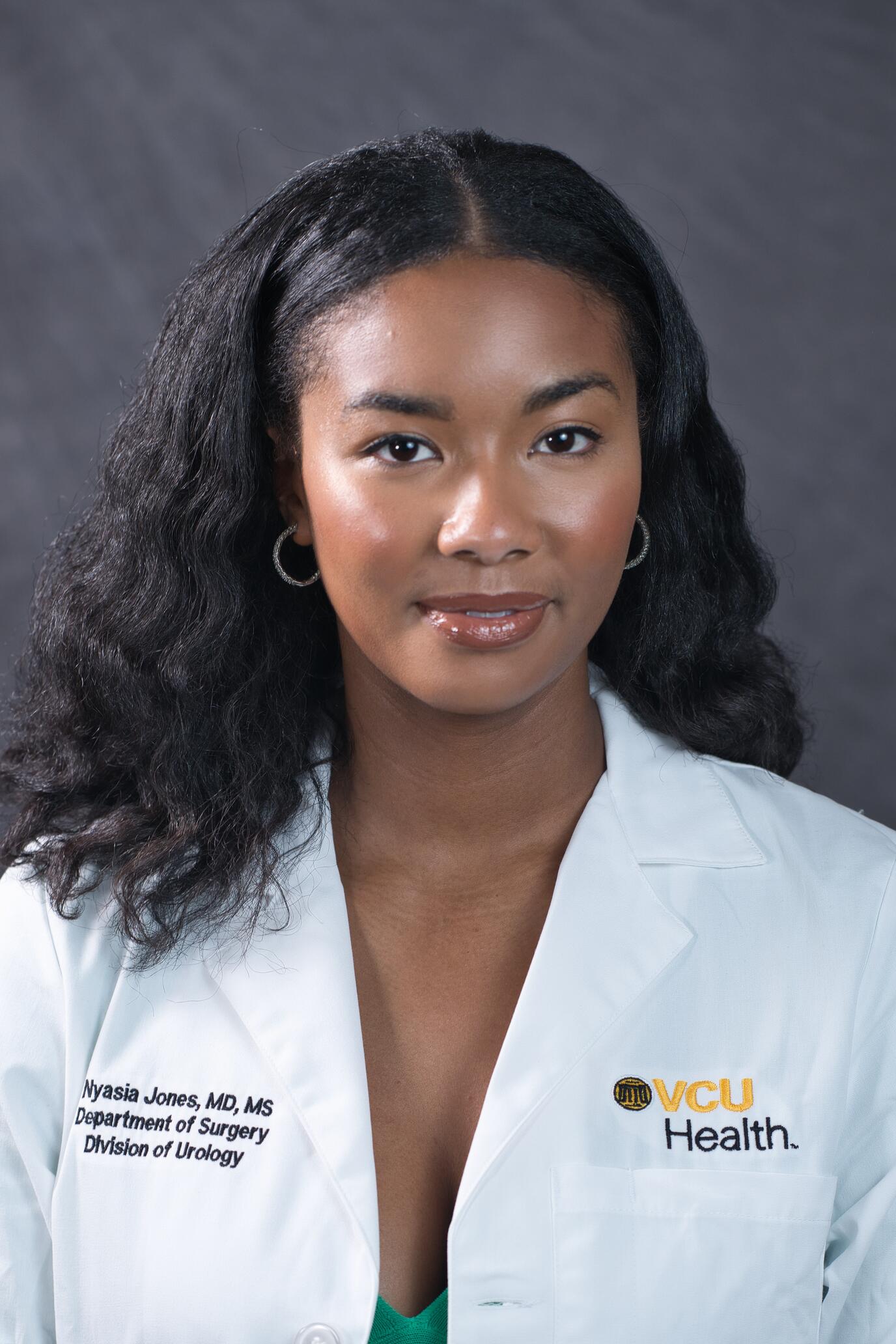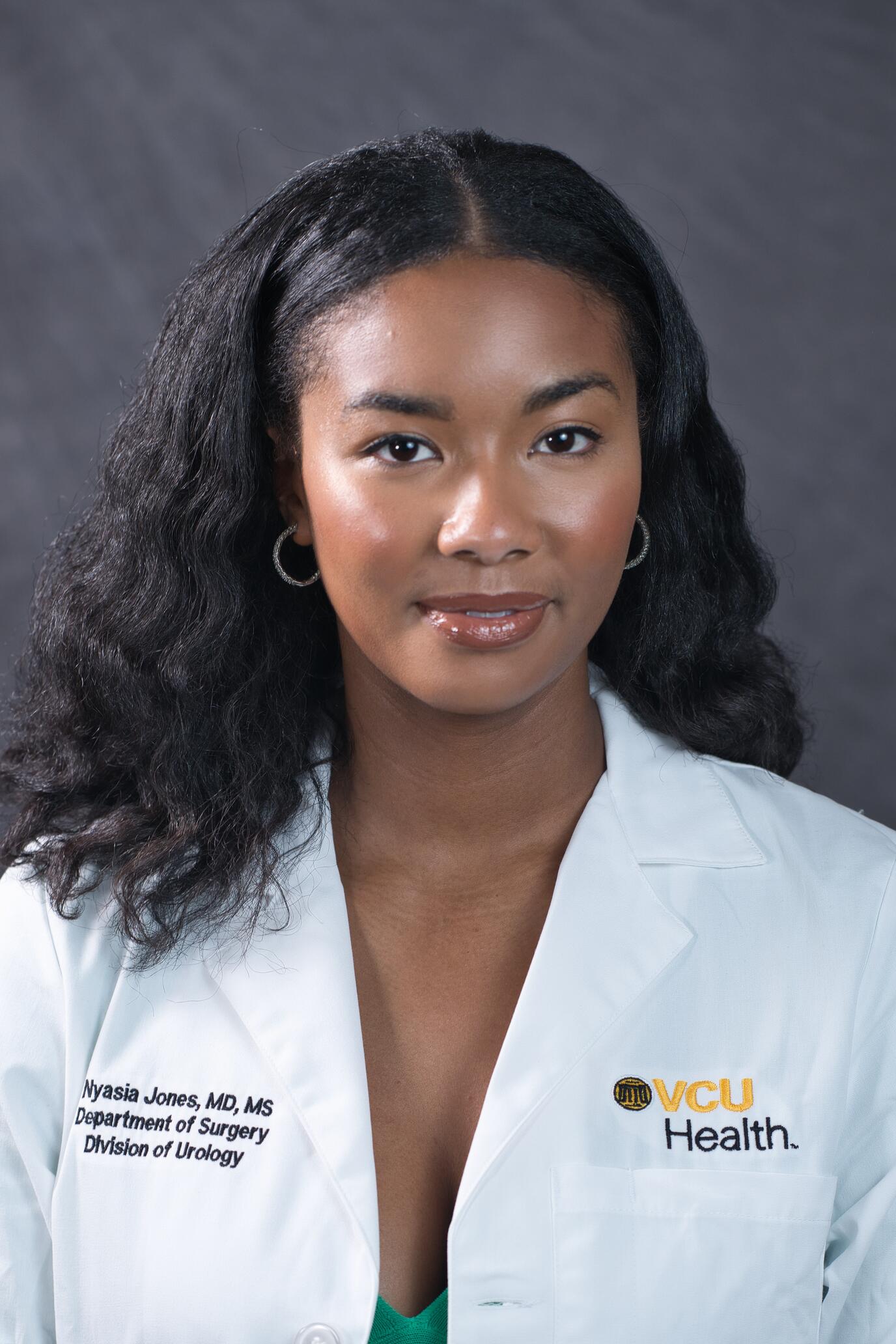 Nyasia Jones, MD
PGY-2
Division of Urology
Medical School: Rutgers Robert Wood Johnson Medical School
Email: Nyasia.Jones@vcuhealth.org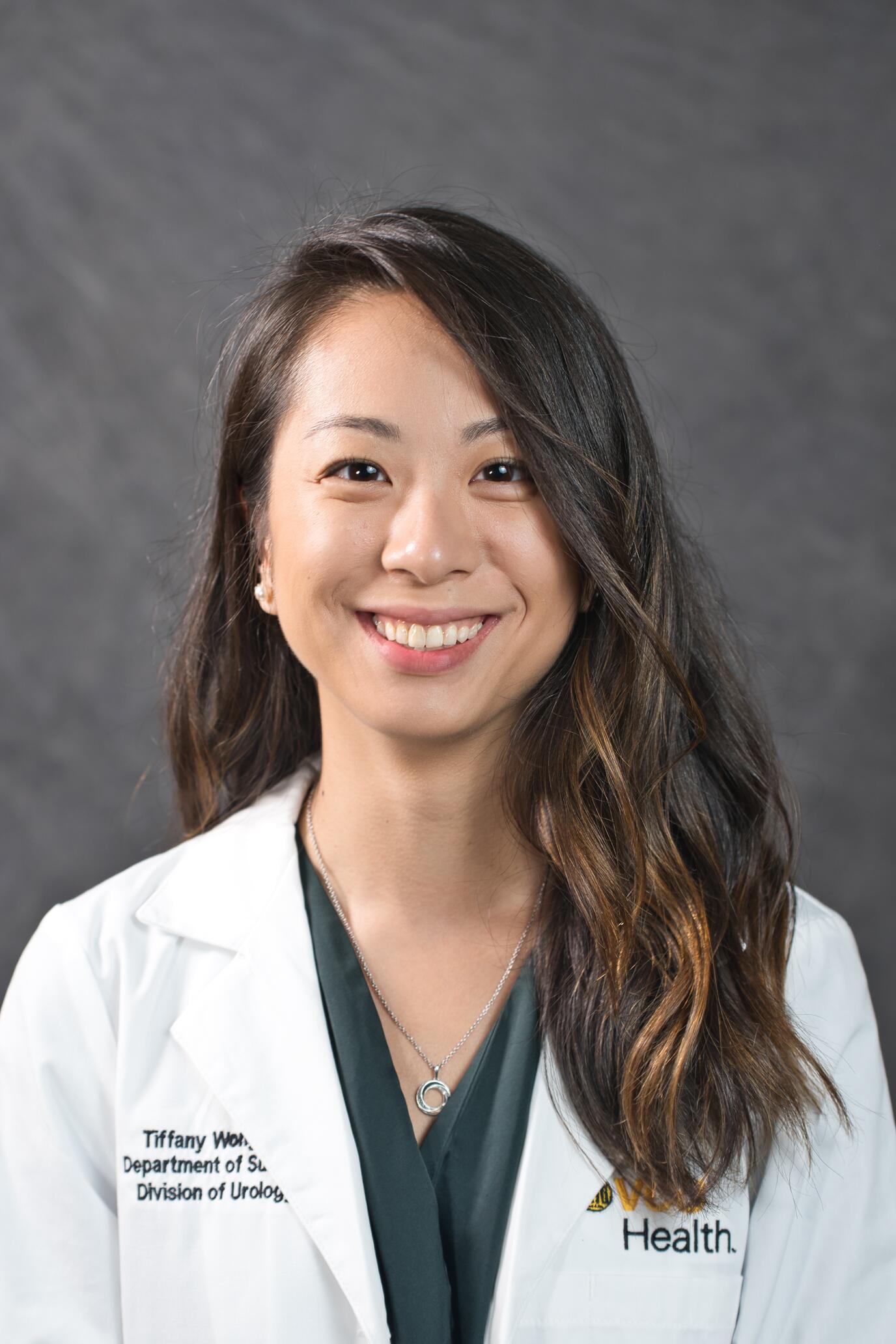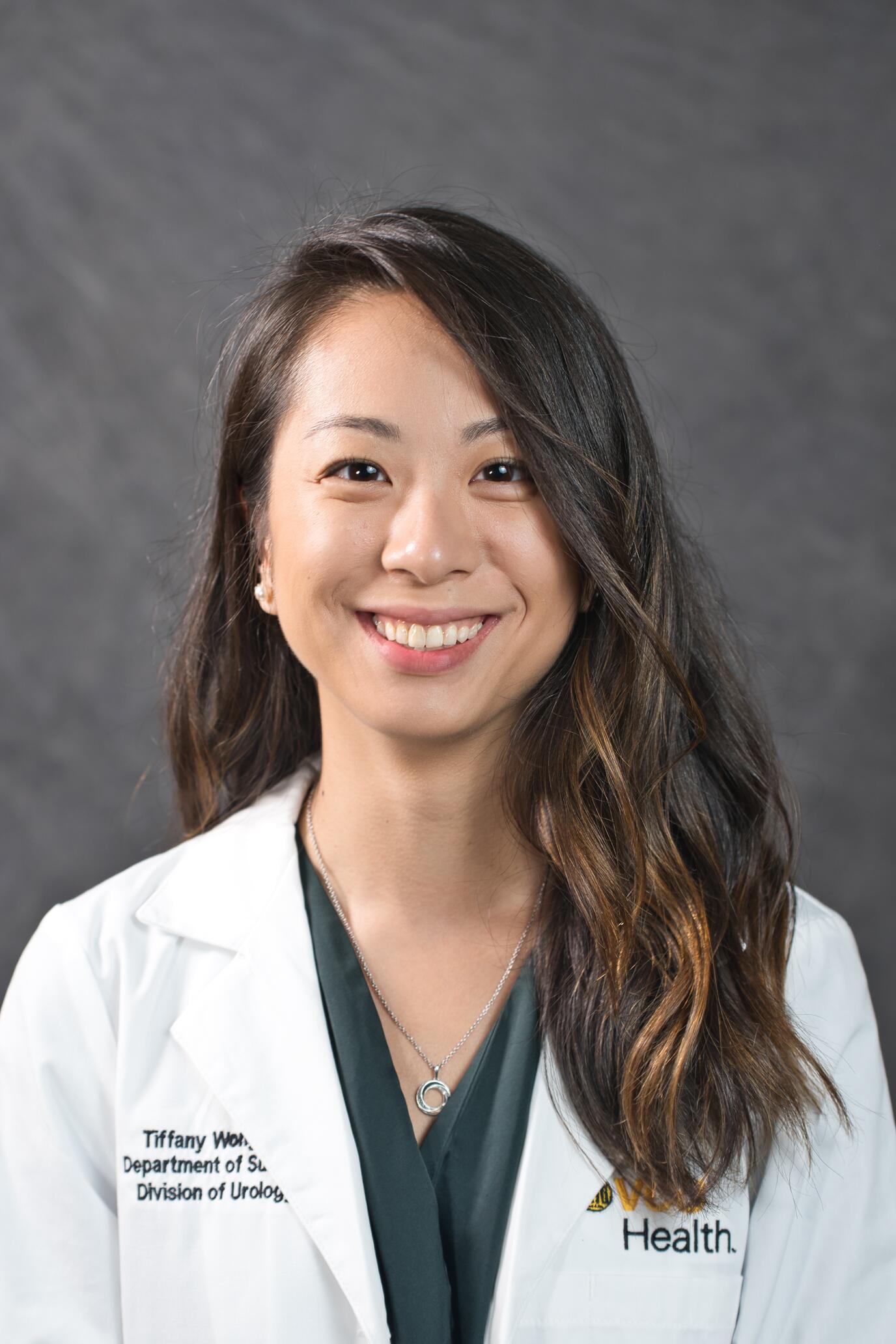 Tiffany Wong, MD
PGY-2
Division of Urology
Medical School: New York Medical College

Tiffany was born in Hong Kong and raised in Queens, New York City. She received her bachelor's degree in Medicine, Society, and Health from Vanderbilt University and her medical degree from New York Medical College, during which time she was inducted into Alpha Omega Alpha and won several academic awards, including the Camille Mallouh, M.D., Award. As the first person in her family to graduate college, Tiffany is passionate about medical education and mentorship, especially for students from disadvantaged backgrounds. Outside of the hospital, she enjoys boxing, yoga, cooking, singing and traveling around the world with her fiancé, Mayand.
Email: Tiffany.Wong@vcuhealth.org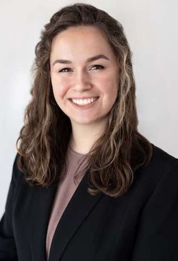 Samantha Benevides, MD
PGY-1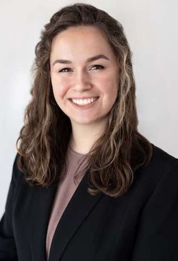 Samantha Benevides, MD
PGY-1
Division of Urology
Medical School: Medical College of Georgia at Augusta University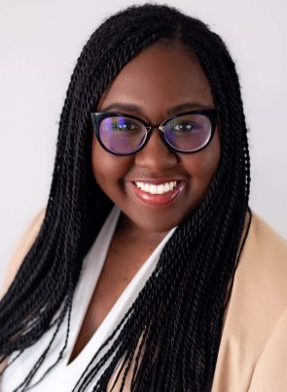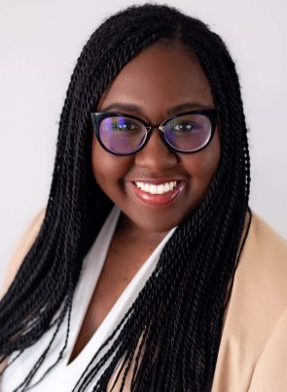 Kuna Fortingo, MD
PGY-1
Division of Urology
Medical School: Medical College of Georgia at Augusta University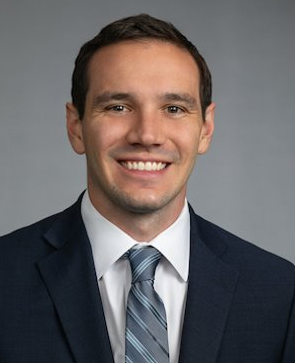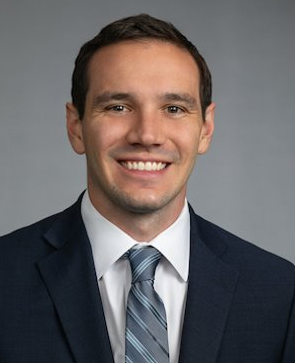 Joseph Schultz, MD
PGY-1
Division of Urology
Medical School: Sidney Kimmel Medical College at Thomas Jefferson University
Urology Program Alumni
2000-2023
Theodore Cisu, MD | 2023
Blue Ridge Urological
William Visser, MD | 2023
Bon Secours Southside Urology

Dielle Duval, MD | 2022
Medical School: Mercer University School of Medicine
Samuel Weprin, MD | 2022
Currently: New Jersey Urology, A Summit Health Company
Medical School: Lewis Katz School of Medicine at Temple University
Naveen Nandanan, MD | 2021
Currently: Urology Associates of Fredricksburg
Fellowship: Urologic Oncology and Robotic Surgery Fellowship, City of Hope Hospital, Los Angeles, California
Medical School: University of Virginia School of Medecine
Natalie Swavely, MD | 2021
Currently: Urological Associates of Savannah Pc
Fellowship: Genitourinary Reconstruction Fellowship, Emory University Hospital, Atlanta, Georgia
Medical School: Medial College of Georgia
Uzoma Anele, MD | 2020
Currently: University of Louisville Health
Fellowship: Genitourinary Reconstruction Fellowship, Cleveland Clinic Glickman Urological and Kidney Institute
Medical School: University of Maryland School of Medicine
Andrea Balthazar, MD | 2020
Currently: Boston Children's Hospital
Fellowship: Pediatric Urology Fellowship, Boston Children's Hospital
Medical School: Louisiana State University School of Medicine in Shreveport
Randy Vince, MD | 2019
Currently: UH Cleveland Medical Center
Fellowship: Urologic Oncology Fellowship, University of Michigan
Medical School: Louisiana State University School of Medicine in Shreveport
Andrew Tracey, MD | 2019
Currently: Virginia Urology
Fellowship: Urologic Oncology Fellowship, Memorial Sloan-Kettering Cancer Center, New York
Medical School: Rutgers New Jersey Medical School
Marc Bell, MD | 2018
Currently: Alliance Urology Specialists in Greensboro, NC
Medical School: Mercer University School of Medicine—Macon
Sarah Krzastek, MD | 2018
Currently: VCU Medical Center/McGuire VA Medical Center
Fellowship: Andrology Fellowship, University of Virginia
Medical School: VCU School of Medicine
Andrew Colhoun, MD | 2017
Currently: Virginia Urology, Richmond, Virginia
Medical School: Medical University of South Carolina
Jay Sulek, MD | 2017
Currently: Urology Associates, Nashville, TN
Fellowship: Laparoscopic & Minimally Invasive Surgery Fellowship, Indiana University
Medical School: University of Maryland School of Medicine
MaryEllen Dolat, MD | 2016
Currently: Langley Air Force Base, Hampton, Virginia
Medical School: VCU School of Medicine
Shaoqing Zhou, MD | 2016
Currently: Anne Arundel Urology, Annapolis, MD
Fellowship: Endourology Stone / Minimally Invasive Surgery Fellowship at the University of North Carolina
Medical School: University of Maryland School of Medicine
Joseph Habibi, MD | 2015
Currently: Tidewater Physicians Multispecialty Group
Medical School: VCU School of Medicine
Albert Petrossian | 2015
Currently: California Urology, Lakewood CA
Medical School: VCU School of Medicine
Michael Byrne | 2014
Currently: Virginia Urology
Fellowship: Stone Disease & Advanced Endourology, Cleveland Clinic, OH
Medical School: VCU School of Medicine
Sam Robinson | 2014
Currently: Urology Specialists of Georgia
Medical School: Mercer University School of Medicine
Ashley King | 2013
Currently: Woodlands Medical Specialists, Pensacola, FL
Fellowship: Female Pelvic Medicine & Reconstructive Surgery, Cleveland Clinic, OH
Medical School: VCU School of Medicine
Blake Moore | 2013
Currently: Virginia Urology
Fellowship: Robotic Surgery Fellowship, Temple University
Medical School: VCU School of Medicine
Cameron Wilson | 2012
Currently: Sharp Grossmont Hospital, La Mesa, CA
Medical School: VCU School of Medicine
Jeff Wolters, MD | 2012
Currently: Woodlands Medical Specialists, Pensacola, FL
Medical School: Tulane University School of Medicine
Corey Johnson, MD | 2011
Currently: Owensboro Health, Owensboro, KY
Medical School: University of Kentucky School of Medicine
Aaron Stike, MD | 2011
Currently: West Texas Urology, Midland, TX
Medical School: VCU School of Medicine
Clinton Collins, MD | 2010
Currently: Baptist Health, Jacksonville, FL
Medical School: University of Mississippi School of Medicine
Christopher Cost, MD | 2010
Currently: Boise VA Medical Center, Boise, ID
Medical School: University of Cincinnati College of Medicine
Vernon Orton, MD | 2009
Currently: Virginia Urology
Fellowship: Minimally Invasive & Robotic Surgery, City of Hope Medical Center
Medical School: VCU School of Medicine
Michael McManus, MD | 2008
Currently: Private practice, Green Bay, Wisconsin
Post Residency: NIH Research Fellowship, VCU Medical Center
Medical School: Colorado School of Medicine
Jeffrey Lou, MD | 2008
Currently: Virginia Urology
Medical School: VCU School of Medicine
Tristan Berry, MD | 2007
Currently: Urological Assoc of Southern Arizona, Tucson, AZ
Post Residency: Laparoscopic Fellowship, East Virginia School of Medicine
Medical School: VCU School of Medicine
Paul G. Espy, MD | 2007
Currently: Baylor Scott & White Hillcrest Urology, Waco TX
Medical School: Tulane University
Michael Kleeman, DO | 2006
Currently: New York, NY
Fellowship: Renal Transplantation & Laparoscopy, Cleveland Clinic
Joshua Perkel, MD | 2006
Currently: Macon, GA
Michael Crone, MD | 2005
Currently: Private Practice – Eagle Pass, TX
Terry Favazza, MD | 2005
Currently: Tuscon, AZ
Ryan Barnes, MD | 2004
Currently: Virginia Urology
Matthew DuMont, MD | 2004
Currently: Fredericksburg, VA
John Edmondson, MD | 2003
Currently: VCU Medical Center Division of Urology
Fellowship: General Urology, Monash Univ, Australia; Pediatric Urology, Childrens Memorial, Chicago, IL
Steven Terranova, MD | 2003
Currently: Wilmington, DE
Fellowship : Endo-urology & Laparoscopy, Duke University, NC
Vidal Despradel, MD | 2002
Currently: Anderson, SC
Geoffrey Kostiner, MD | 2002
Currently: Newport News, VA
H. Christopher Sigman , MD | 2001
Currently: Columbus, GA
Anand Inamdar, MD | 2001
Currently: Cedar Falls, IA
Badar Mian, MD | 2000
Currently: Albany Medical College, Albany, NY
Fellowship: Urologic Oncology, Anderson Cancer Center, Houston, TX
Kareem Zaki, MD | 2000
Currently: Galax, VA