Department Newsletter "Surgical Notes"
Stay up-to-date on recent news from the department, including faculty accomplishments and updates, surgery research and publications, housestaff accomplishments, and staff introductions.
Featured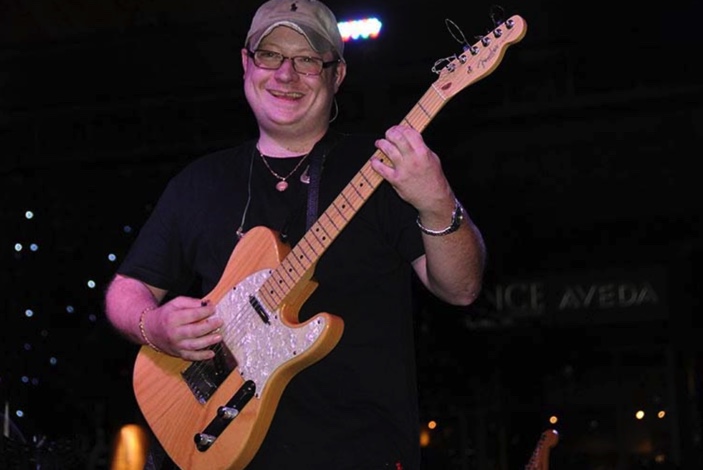 Clinical breakthroughs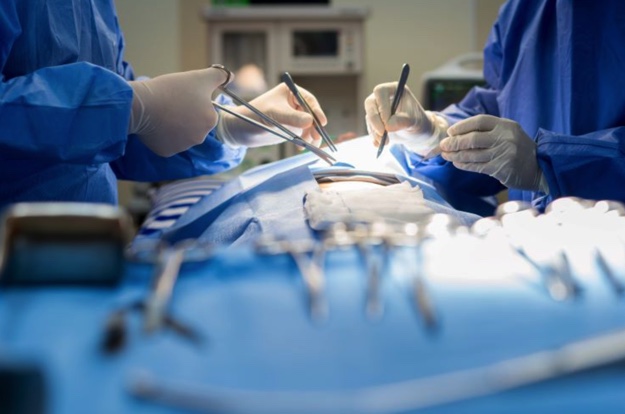 Clinical breakthroughs
Research News
Bariatric Surgery Program Designated Blue Distinction® Center
Congratulations to the bariatric surgery team!
The Blue Cross Blue Shield Association has named the Division of Bariatric & GI Surgery as a Blue Distinction® Center for Bariatric Surgery for a second time.
This is part of the Blue Distinction® Specialty Care program which recognizes nationally designated health care facilities that demonstrate expertise in their field of care. It also serves as a distinguishing factor for Anthem Blue Cross and Blue Shield patients seeking specialty services. VCU Health Weight Loss Surgery | BCBS Blue Distinction Centers
Chair of the Division of Bariatric & GI Surgery, Dr. Guilherme Campos adds, "Our bariatric program has been designated again as a Blue Distinction

®

Center for Bariatric Surgery. We (and our patients) appreciate the support we have received to enable us to grow the program while continuing to maintain the quality of the services we provide. We look forward to further expansion of our services while maintaining and improving quality."
Publications
Recent publication announcements
Welcome New Faculty — October/November 2020
New Faculty Announcements
Congratulations to the following faculty on their recent promotion and/or tenure:
Rahul J. Anand, MD | Professor

Michael J. Feldman, MD | Professor

Stefan W. Leichtle, MD | Associate Professor
Kandace P. McGuire, MD | Professor
Jennifer L. Rhodes, MD | Professor
(June 2020)
Employee Spotlight
Meet Dannette Arezzi, Division Supervisor for Acute Care Surgical Services
Dannette joined the department 14 months ago and her responsibilities at ACSS is office management and being the administrative liaison between the attending-faculty surgeons, her administrative staff, and the health system. She also provides administrative support to division faculty Dr. Paula Ferrada, Dr. Jill Peysha, Dr. Alan Rossi, and Dr. James Whelan, and is the 'go-to' support person for the division's Advanced Practice Providers.
Dannette is committed to building morale among her coworkers and is focused on increasing her team's engagement with and connection to the Division. Her dedication to her staff is shared in her email signature: "Just like the Lotus…we too have the ability to rise from the mud, bloom out of the darkness and radiate into the world."
When we asked Dannette to describe the most satisfying part of her day she said "seeing the team come together with new ideas and initiatives, then implementing them with positive results." As a balance, she also offered the most frustrating part of her job – "knowing how to fix a problem but having to first convince others it can be done."
A self-avowed bookworm, Dannette relaxes away from work by reading up on books about metaphysics and emotional intelligence. When she's not having fun cooking with her family, Dannette enjoys crocheting and knitting.
The Future of Surgery Today
Please enjoy this video describing the core mission, vision and values of the Department of Surgery.
Learn More
Announcement from Dr. Kasirajan
All Hands on Deck: Tackling Covid-19
To each of our team members, I want to thank you for what you do each and every day.
The entire Department of Surgery has stepped up in ways unimaginable to tackle this monster together. We want to especially recognize the following team members for stepping up to lead us through this "all hands on deck" action.
David Lanning, MD: Interim CMO leading our organization from preparation into surge planning
Anthony Cassano, MD: Associate CMO leading surgical services preparations
Tony Herndon, MD: Children's Surgery and resident education planning
Aimee Grover, MD: Wellness activities with the Health System and the School of Medicine
Kandace McGuire, MD and Vinay Kumaran, MD: Reviewing testing vs. CT scans for all operative patients
James Whelan, MD, Kwame Akuomoah-Boateng, DNP, Jill Peysha, MD, & Brian Kaplan, MD: Inpatient staffing leaders
Laura Boomer, MD, Christin Kim, MD & Paula Ferrada, MD: ICU resource champions
Levi Procter, MD: OR PPE Taskforce
Guilherme Campos, MD, Mena Dous, Jeremy Powers, MD, & Erin MacMillan, PA: Outpatient staffing planning leaders
Sterling Hundley & Amanda Jabri: Incredible work to identify alternate sources of masks to include 3D printing
Martin Mangino, PhD & Kirsty Dixon, PhD: Generously donated PPE from ORBIT
Katie Golob & Nikki Meador: Incredible administrative and operational leadership
Our Associate Administrators and staff: Without you, we would all be lost
Vigneshwar Kasirajan, MD
Chair, Department of Surgery
Keeping Up with VCU Surgery
Department Newsletter
Keep up with faculty news, residency education, surgery research and more!
Annual Report
VCU Surgery has seen significant growth in our core missions of innovation, education and clinical programs.
Surgery Alumni
If your contact information has changed recently, please take a moment to update us.
Latest News
The VCU College of Engineering and leaders in economic development and private business have a plan to strengthen the region as an emerging business cluster.

The suspension comes after federal health agencies on Tuesday called for an immediate pause in use of the Johnson & Johnson vaccine.

The link to the vaccine isn't definite, and cases are rare, but caution is necessary to ensure patient safety.

The study provides important information for smokers who may be trying to use e-cigarettes as a means to cut down on their smoking habit.

Gift from Helene Fuld Health Trust supports scholarships for master's students at the VCU School of Nursing.

Black Americans experienced highest per capita excess death rates, while regional surges contributed to higher excess death rates from COVID-19 and other causes, a VCU-led JAMA study finds.

A new study led by VCU researchers surveyed 788 people. Among its findings: Older people were less likely to support donating vaccines, as were Republicans.

"If we have a relative rate of vaccination that's aligned with our relative rate of infection and death, that's a more equitable approach."