Department Newsletter "Surgical Notes"
Stay up-to-date on recent news from the department, including faculty accomplishments and updates, surgery research and publications, housestaff accomplishments, and staff introductions.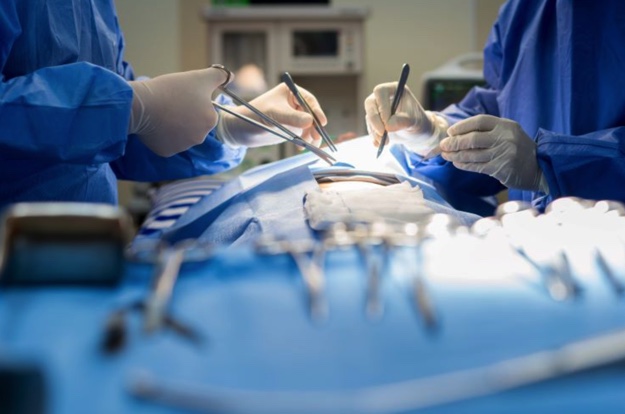 Clinical breakthroughs
Research News
Clinical breakthroughs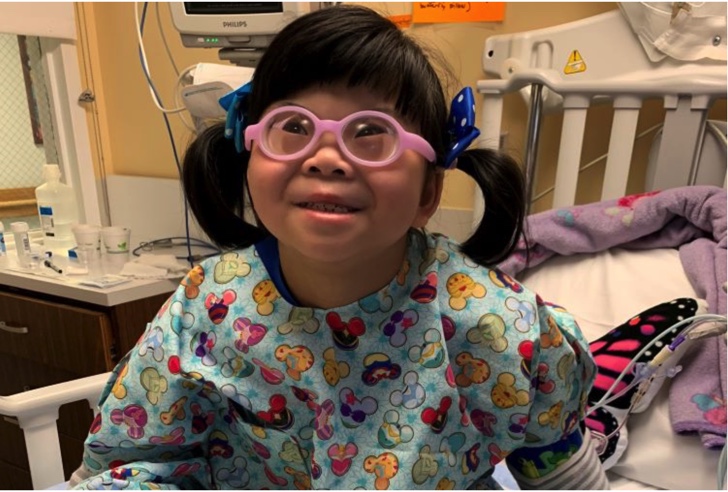 Clinical breakthroughs
Recent Publications
Division of Urology
"Robotic Urological Surgery in the Time of COVID-19: Challenges and Solutions" authors Lance J. Hampton, Riccardo Autorino, et. al. AUA | Journal Urology Practice | Patient Care Nov 2020 Link to journal | Division of Urology
Welcome New Faculty — October/November 2020
New Faculty Announcements
Congratulations to the following faculty on their recent promotion and/or tenure:
Rahul J. Anand, MD | Professor

Michael J. Feldman, MD | Professor

Stefan W. Leichtle, MD | Associate Professor
Kandace P. McGuire, MD | Professor
Jennifer L. Rhodes, MD | Professor
(June 2020)
Employee Spotlight
Alexa Rosswog
Alexa joined the pediatric urology team just over four months ago where she serves as an administrative assistant. She provides support to the pediatric urology faculty and staff to include calendar management, credentialing, expense reimbursement, and other administrative duties.
When asked about her favorite part of this position, she responded: "My favorite and most challenging part of my role is anticipating the needs of the faculty and staff so they don't even have to think about remembering when this or that is due. This can be challenging in a new role where I have never worked in a health system before, but quite satisfying when I am able to complete tasks without ever being asked."
Outside of work, you can find Alexa exploring the city's breweries, coffee shops, farmer's markets and thrift stores as well as working her side gig as a wedding makeup artist.
Welcome Alexa!



The Future of Surgery Today
Please enjoy this video describing the core mission, vision and values of the Department of Surgery.
Learn More
Announcement from Dr. Kasirajan
All Hands on Deck: Tackling Covid-19
To each of our team members, I want to thank you for what you do each and every day.
The entire Department of Surgery has stepped up in ways unimaginable to tackle this monster together. We want to especially recognize the following team members for stepping up to lead us through this "all hands on deck" action.
David Lanning, MD: Interim CMO leading our organization from preparation into surge planning
Anthony Cassano, MD: Associate CMO leading surgical services preparations
Tony Herndon, MD: Children's Surgery and resident education planning
Aimee Grover, MD: Wellness activities with the Health System and the School of Medicine
Kandace McGuire, MD and Vinay Kumaran, MD: Reviewing testing vs. CT scans for all operative patients
James Whelan, MD, Kwame Akuomoah-Boateng, DNP, Jill Peysha, MD, & Brian Kaplan, MD: Inpatient staffing leaders
Laura Boomer, MD, Christin Kim, MD & Paula Ferrada, MD: ICU resource champions
Levi Procter, MD: OR PPE Taskforce
Guilherme Campos, MD, Mena Dous, Jeremy Powers, MD, & Erin MacMillan, PA: Outpatient staffing planning leaders
Sterling Hundley & Amanda Jabri: Incredible work to identify alternate sources of masks to include 3D printing
Martin Mangino, PhD & Kirsty Dixon, PhD: Generously donated PPE from ORBIT
Katie Golob & Nikki Meador: Incredible administrative and operational leadership
Our Associate Administrators and staff: Without you, we would all be lost
Vigneshwar Kasirajan, MD
Chair, Department of Surgery
Keeping Up with VCU Surgery
Department Newsletter
Keep up with faculty news, residency education, surgery research and more!
Annual Report
VCU Surgery has seen significant growth in our core missions of innovation, education and clinical programs.
Surgery Alumni
If your contact information has changed recently, please take a moment to update us.
Latest News
VCU's spring term will look a lot different. Here are key dates and changes to keep in mind.

More than 7 in 10 say they are likely to get a vaccine, according to a new statewide poll conducted by the L. Douglas Wilder School of Government and Public Affairs.

Students in the clinical years of their training, in health programs that are involved in patient care and students in patient-facing environments will begin receiving COVID-19 vaccines Jan 12.

The university hopes to resume in-person instruction on or before March 8.

As recipients of National Health Service Corps Scholarships, VCU students Kelly Cheung and Zachary Mayo are improving access to medical care.

The nation's top infectious disease expert says vaccines might be available for the general public in April, estimates a 70-85% vaccination rate to achieve herd immunity and emphasizes the importance of Black and brown Americans getting vaccinated.

Thanks to a forgotten action years ago, Saunders recently was called on to save a stranger's life.

Does the COVID-19 vaccine alter your DNA? Was it rushed through approval, cutting corners when it comes to safety? Here are answers to some of the most common vaccine rumors.