Meeting Update:
Announcing our Humera Surgical Society Annual Meeting is Canceled
All,
Given the travel restrictions recently put in place by the university as well as meeting cancellations across the country, the Humera Surgical Society meeting scheduled for April 23-25th at Kingsmill is now canceled.
With that being said, we plan to host a smaller event mid- to late-summer in lieu of the formal meeting. Details surrounding this event will be sent out as soon as they are available.
On a much brighter note, consider this your very first Save the Date for Humera 2021 which will be held at the Kingsmill on April 22 - 24th.
Finally, we are proposing that the current board members be continued for FY21. If you feel strongly against that, please email Jessica Carey at jessica.carey@vcuhealth.org. Otherwise, Dr. Kevin Long will remain our president through next Spring.
If you have any questions, don't hesitate to let Dr. Long or Jessica Carey know.
Thank you for your continued support of Humera and stay well!
A Letter from the President of Humera 2019–2020
It is my honor and pleasure to write to you as President of the Humera Surgical Society

The legacy of this unique organization cannot be overstated, and, in the context of its history and those who have served before me, I'm humbled to be a member and leader. Thank you for your trust and support.
In April, we had a fantastic meeting at the Williamsburg Lodge. Thank you to everyone who attended and congratulations to our resident research award winners, Dr. Nina Wickramaratne, winner of the Greenfield Award, and Dr. Wayne Tse, winner of the Hume Award. Thank you also to everyone else who presented research and updates.
Looking ahead to the upcoming year, the 2020 meeting will be held April 23–25 at the Kingsmill Resort in Williamsburg, VA. We will be planning events as the meeting approaches. As always, the meeting is family friendly and Williamsburg has much to offer for everyone. Please plan to attend and bring your family!
Notices for dues will be going out later this summer, so please keep an eye out. As in the past, there are options for payment, including Paypal. We've worked hard over the past several years to get the organization back into a financially stable position, and we ask that dues be paid in a timely fashion to help keep it that way.
Membership dues are integral to putting on the annual meeting as well as other Humera-sponsored events, such as the happy hour held last fall in association with the Humera-sponsored grand rounds featuring Dr. Lawrence. More events such as this are being planned, so stay tuned for more information.
If your contact information has changed in the past year, please update it by emailing Jessica Carey (Jessica.Carey@vcuhealth.org), so you don't miss out on updates on next year's meeting and other events.
Thank you to everyone for your support of the Humera Surgical Society. I'm looking forward to the upcoming year and excited for the future of this organization. I hope to see everyone next year in Williamsburg!
Sincerely,
Kevin C. Long, MD
President, Humera Surgical Society
Overview
Established in 1965 to honor the incredible legacy of Dr. David Hume, the Humera Surgical Society serves as an alumni association for those who received their surgical training from the Medical College of Virginia.
Each spring, members join together to celebrate Dr. Hume at the Humera Annual Meeting. There, colleagues and friends alike are afforded the opportunity to hear about the latest innovations, technologies and accomplishments in the surgical field through talks and presentations from surgical specialists across the country. Friendships, many of which link all the way back to early residency years, are rekindled through activities and dinners as the continued growth of Humera and VCU Surgery are recognized and celebrated.
Humera is a nonprofit 501©(7) and operates fully on the generosity of donors, as well as membership dues. To make a tax-deductible donation or pay dues, visit paypal.me/HumeraSurgical or contact Jessica Carey at jessica.carey@vcuhealth.org.
History
David Milford Hume, M.D., who served as the Department of Surgery chair from 1956 until his death in 1973, played an integral role in developing the transplant program at Virginia Commonwealth University.
Throughout his career, Dr. Hume had many notable accomplishments. He was a member of the team that performed the first successful kidney transplant at the Peter Bent Brigham Hospital in Boston and published a landmark paper in renal transplantation. He was well-known for his neuro-endocrinology research and was instrumental in mapping the hypothalamus. A pioneer in both vascular surgery and endocrine surgery, Dr. Hume also had special interests in diseases of the parathyroid and adrenal glands.
Dr. Hume is remembered with reverence by the many students and residents he taught. His untimely death left a huge void not just at VCU, but throughout American surgery.
2020 Humera Resident Research Awards
Lazar J. Greenfield Award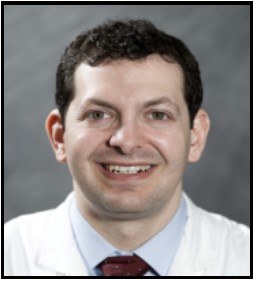 Jeffrey Stern, MD; Graduating Chief 2020
"Pre-Transplant Recipient Blood Lipid Signature Predicts Rejecion Episodes in First-Year Post Kidney Transplants"
David M. Hume Award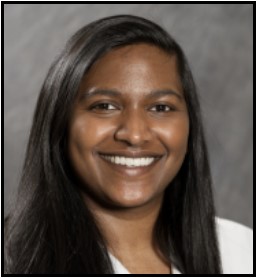 Niluka Wickramaratne, MD, PGY-4"Low Volume Resuscitation (LVR) with Polyethylene Glycol 20k Confers Survival After Severe Hemorrhagic Shock"
Wayne Tse, MD 2019
Niluka (Nina) Wickramaratne, MD 2018
Eden Payabyab, MD 2017
Valerie Plant, MD 2016
Krista Terracina, MD 2015
Dan W. Parrish, MD 2014
Shannon Rosati, MD 2013
Omar Rashid, MD 2012
Anna Leung, MD 2011
Joseph E. Hartwich, MD 2010
Tania K. Arora, MD 2009
Stephanie Goldberg, MD, 2008
Roberto Iglesias, MD 2007
Stephanie Goldberg, MD 2006
Tracey Dechert, MD 2005
Dana Holwitt, MD 2004
Brian King, MD 2003
Arnold David Salzberg, MD 2002
Sophia D. Lee, MD 2001
Michel B. Aboutanos, MD 2000
Benedict C. Nwomeh, MD 1999
A. Mark Jayawant, MD 1998
Jeffrey B. Datillo, MD 1997
William C. Goggins, MD 1996
Nina Wickramaratne, MD 2019
Uzoma Anele, MD 2018
Rajesh Ramanathan, MD 2017
Daniel Newton, MD 2016
Dan Parrish, MD 2015
Collier S. Pace, MD 2014
Christine Zoon, MD 2013
Joesph Hartwich, MD 2012
Richard F. Carter, MD 2011
Richard F. Carter, MD 2010
Anna M. Leung, MD 2009
Tania K. Arora, MD 2008
Stephanie Goldberg, MD 2007
Michael Amendola, MD 2006
Sharline Zacur Aboutanos, MD 2005
Brian King, MD 2004
Molly Sebastian, MD 2003
Michael Stoner, MD 2002
Charles Fields, MD 2001
David A. Lanning, MD, Ph.D 2000
Anthony D. Cassano, MD 1999
Kourosh Baghelai, MD 1998
Lawrence F. Poletti, MD 1997
John W. C. Entwistle, III, MD 1996